After the success of our first regional conference in Scotland, BAPO is excited to announce that we will hold our next regional conference in England on Saturday 18th November at The Village Hotel, Pinehurst Rd, Farnborough GU14 7BF. For directions please
click here
If you would like to stay at the hotel for the event, please use the code
VHEVE
to receive a discount off your accommodation
. This discount is only available when booking through the venue website.
You can visit the page
here
.
The theme for the one day event is
"Growing The Profession"
and our soon to be announced programme, will consist of a mix of invited speakers and free papers.
The event is targeted at P & O professionals and the wider P & O community. It is open to both BAPO members and non-members. It is a great opportunity to enhance knowledge, support continuing professional development, network with colleagues and engage with exhibitors in a face to face environment.
The programme will start at 11:00am and conclude at 4:00pm. Registration and the exhibition will start at 10:00am. There will be a 1 hour lunch break and a 30 minute coffee break in the afternoon in order to allow delegates to network with colleagues and friends.
Come along to learn, collaborate, communicate and share ideas!
BAPO members please log into your membership profile, via BAPO Member Ticket button below.
Non-members please click the non-members button below and complete the Non-Member Events registration.
For anyone wishing to purchase multiple tickets please email
enquiries@bapo.com
Early Bird Tickets Now Available Until
29th September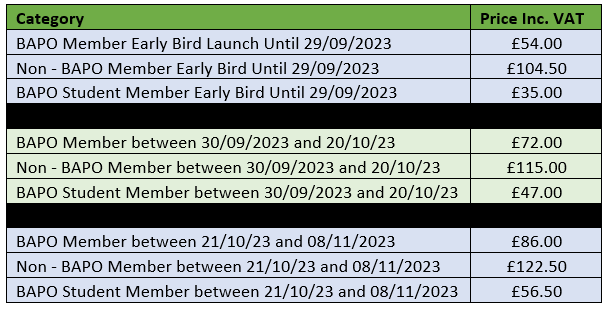 Speakers
We are pleased to announce the following speakers are confirmed for our next regional conference.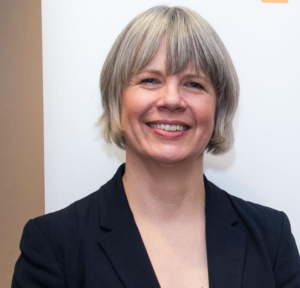 Beverley Harden, MBE
NHS England, Workforce Training and Education team is led by Beverley Harden, MBE who is also the Deputy Chief Allied Health Professions Officer for England. Since 2018 she led HEE's work across England to enable employers to realise the full workforce potential of the 15 Allied Health Professions, secure and grow the future workforce and develop the skilled allied health support, assistant practitioner and technician workforce. Beverley has been closely involved in supporting the agenda for prosthetic and orthotic training and development, which includes commissioning work from BAPO on a range of topics including workforce data.
As a Visiting Professor at the University of Winchester, she continues her research activity and is committed the development of education and training to optimise workforce capability across the workforce.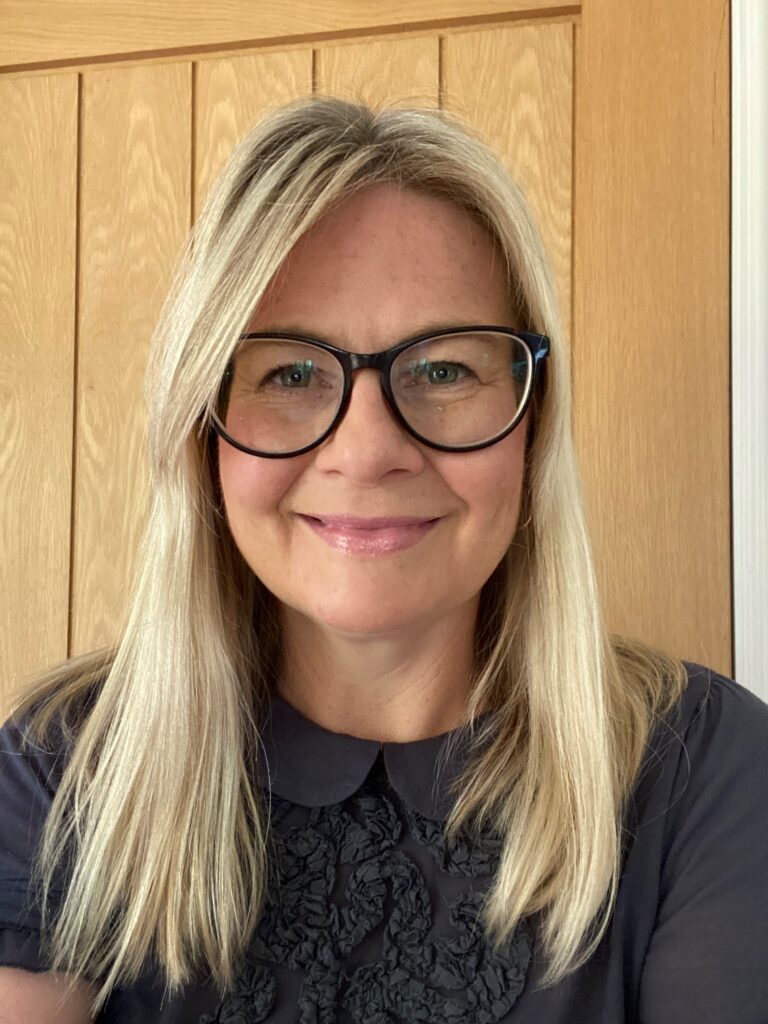 Dr Gill Rawlinson PhD MCSP
Innovation in Practice based learning
With a focus on growing the workforce, Gill will address the challenges and opportunities in educating the prosthetists and orthotists of the future and in particular how all stakeholders can develop practice based learning to drive quality, increase capacity and think differently about what constitutes practice based learning . All current P&O programmes are challenged by the limited placement capacity, especially in prosthetics. Gill's presentation will explore what can be done to help the profession expand to meet the future needs of those patients who require access to high quality prosthetic and orthotic services.
Gill is currently Director of Allied and Public Health at the University of Salford  where she leads a large directorate with 5 Allied health professionals including Prosthetics and Orthotics.  Having trained as a Physiotherapist, Gill has worked across clinical practice  as an MSK Advanced Practitioner predominantly at Salford Royal Hospital and also worked for many years  in Higher education. Gill was a national AHP fellow at HEE in 2017-2019 looking at workforce development which included writing a report on the P and O workforce in England. More recently Gill was Director for Education and Workforce at the Chartered Society of Physiotherapy before joining University of Salford in 2022. She has a PhD in behaviour change and is passionate about public health and AHP workforce development and practice based learning .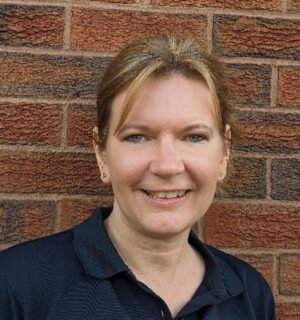 Clara Bailey – Therapeutic Footwear and the need for Continuing Professional Development
Clara Bailey has worked at the Northern General Hospital in Sheffield for the past 23 years, where she is the Clinical Lead Orthotist. She is also the Blatchford Footwear Clinical Lead. Winner of the 2020 BAPO Lifetime Achievement Award and the 2023 Advancing Healthcare BAPO Award for Inspirational Innovators in P&O, footwear provision is Clara's speciality and passion. She recognises the importance of therapeutic footwear to our ever growing and aging population, and provides mentorship and troubleshooting for colleagues who are having issues with footwear.
Clara's passion for footwear extends to educating the next generation of orthotists, ensuring continued interest, progress and development in an area of orthotics that is often overlooked, despite having a potentially large impact on patients' quality of life.
Orthotists possess a unique skill set that puts them in the perfect position to be the footwear providers of choice, but the profession needs CPD opportunities to increase and improve competencies.
Clara has created a 3-part footwear training course that she currently presents within the Blatchford team. The course has recently received its CPD accreditation which Clara is extremely proud of, and she has also written a book as a compliment to the course.
Clara will be talking at the BAPO regional conference about the need for continuing orthotic footwear education. Footwear provision is about more than just taking measurements. We need to have a comprehensive material and design knowledge, as well as finely honed psychological and biomechanical skills in order to ensure footwear is produced that has the best function, cosmesis and lifespan possible.
Call for Papers – BAPO Regional Conference – Farnborough 2023
We encourage prosthetists, orthotists, technicians, support workers, managers, researchers, and students to submit an abstract for a 12-minute presentation about any aspect of growth related to prosthetic and orthotic professions, including any area of clinical practice, research, evidence, innovation, technical or manufacturing processes, education, leadership, mentoring or case studies.
Papers may be about a clinical audit, service improvement, case study, technical note or research study.
Please note:
Time limit for presentation is 12 minutes. A 3-minute maximum Q & A session will be allowed following the presentation
All submissions will be reviewed by the Education Committee which reserves the right to accept or reject the application based on pre-approved criteria
All submissions will receive a written acceptance or reason for not being included in the regional event
We recognise and value the amount and depth of work which goes into preparing a submission. We want to encourage as many submissions as possible, which if not accepted, may be reconfigured for a future event
Abstract Deadlines:
Applications for free paper abstracts are now open.
Submission deadline for free paper abstracts is Friday 6th October
Free paper applicants will be notified by Friday 13th October 2023
To submit your abstract, please complete the MS Form template via the link below.
If you have any questions, please email: enquiries@bapo.com