Case studies simulation for learning about prosthetics and orthotics – The BAPO Sim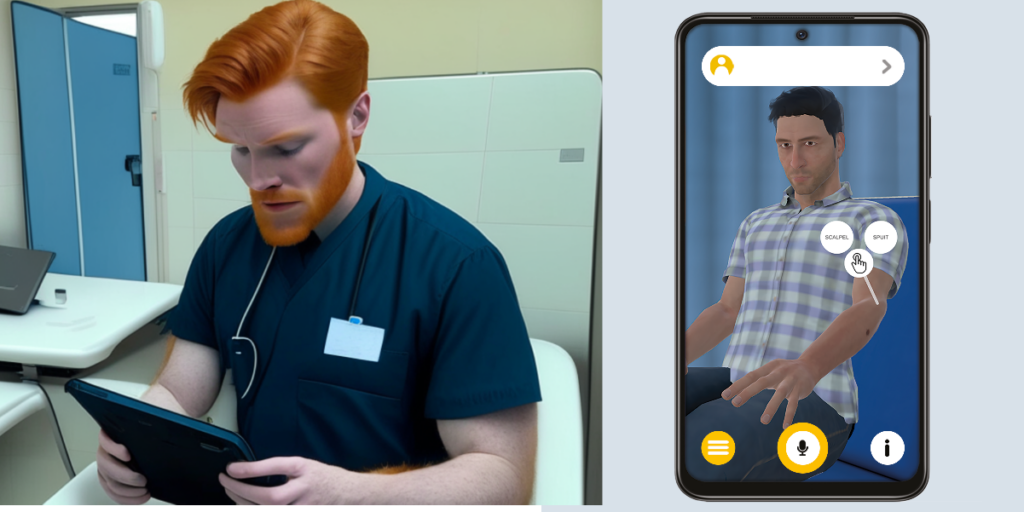 About the project
The British Association of Prosthetists and Orthotists (BAPO), in collaboration with the Simulation Crew, is thrilled to announce the development of a simulation learning project called the BAPO Sim. A prototype app will be available for testing on mobile devices later this year.
This project is funded by UfiTrust and aims to augment the way support workers in prosthetics and orthotics learn about prosthetics and orthotics through engaging and interactive case study simulations via a mobile app.
Why "The BAPO Sim"?
Support workers and students often acquire clinical and technical skills on the job, but they also need to develop essential soft skills and decision-making abilities. Unfortunately, there is a shortage of mentors and a lack of compelling learning materials to assist them. Moreover, finding time for training in busy hospitals can be challenging. That's where the BAPO Sim hopes to bridge the gap.
For example, Bob is in the clinic and a patient has not turned up. He is using the time that he has got to learn about care for people with osteoarthritis of the knee.
What is The BAPO Sim?
"The BAPO Sim" is a tailor-made digital product that utilises cutting-edge virtual reality simulation technology to provide experiences that healthcare professionals encounter. This application features avatars representing various patient characters in case scenarios related to common issues with prosthetic or orthotic devices.
This year, we are developing the prototype app as proof of concept and testing it with volunteer students and support workers. The prototype will feature a first case simulation with knee osteoarthritis who uses a knee brace. The character will come to a virtual clinic to meet you for their review and you will explore with them a number of different scenarios where they report problems with their knee orthosis.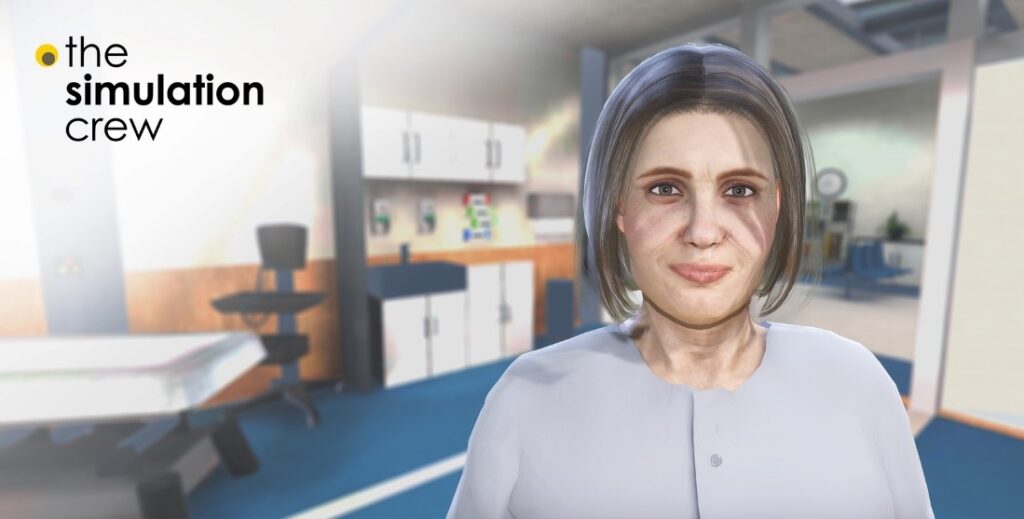 Benefits of "The BAPO Sim":
Support soft skills development.
Build confidence in decision making.
Any time any place.
Learning resources that are truly engaging.
Safe space to make mistakes.
Learn about different scenarios.
About the Team:
Our team have formed a new partnership between BAPO and The Simulation Crew.
Sandra Sexton, Krista Asoluka and Rebecca Green are prosthetists/Orthotists representing BAPO. BAPO is the professional body that represents professionals in the prosthetics and orthotics sector in the UK and has been setting standards for practice for over 25 years.
Eric Jutten and Katja Van Weert lead The Simulation Crew team which consists of experts in vocational simulations for learning. Their mission is to prepare caregivers to handle diverse scenarios and provide them with opportunities to practice and enhance their knowledge and skills.