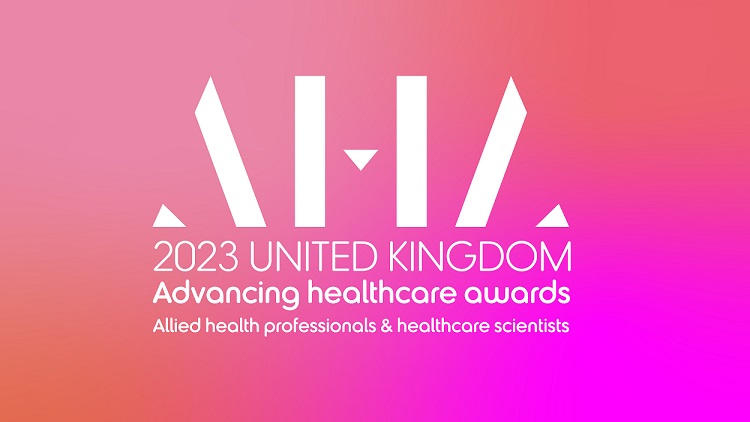 Thank you to everyone that nominated this years nominees, who have been recognised for the British Association of Prosthetists and Orthotists Award for Innovators in Prosthetics and Orthotics. The winner was announced on Friday 21st April as Clara Bailey.
"I am delighted that the work that Clara Bailey has undertaken has been recognised by winning BAPOs Award for Inspirational Innovators in Prosthetics and Orthotics. Clara is employed by Blatchford and works at the Sheffield Teaching Hospitals. 
The judges were really impressed with the work done by Clara. This work supports the care provided to patients requiring therapeutic footwear, by improving the training provided to orthotists working in this specialist field. The judges commented that this work had an "Impressive impact on clinical practice, research and product design, and through this, the quality of life of the patients accessing orthotic services." 
BAPO would also like to congratulate the other shortlisted candidates, Gemma Cassidy and Steve Mottram. BAPO was also delighted to note that Sophie Mitchell, Deputy Clinical Lead Orthotist, working for OpCare at the University Hospital, Coventry and Warwickshire was recognised in the Rising Star Category."
Peter Iliff – BAPO Chair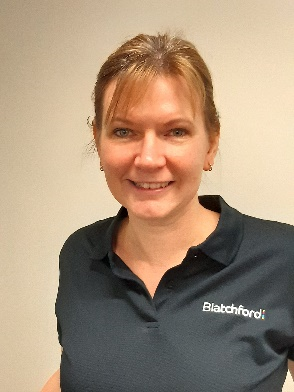 Clara Bailey, Orthotist, Blatchford
Inspirational innovator in orthotic footwear provision
Clara graduated from Paddington College in London the year before the dawn of the modern P&O university courses, with a HND in orthotics.   She has worked at the Northern General Hospital in Sheffield for the past 23 years, where she is the Clinical Lead Orthotist and Footwear Champion. 
Footwear provision is Clara's speciality and passion.  Especially enjoying providing complex orthopaedic footwear to patients, and seeing how well-fitting, functional footwear can change their lives.   In addition to seeing her own patients, Clara regularly provides mentorship and troubleshooting for colleagues who are having issues with footwear. 
Clara has created a two-day footwear training course that she currently presents within the Blatchford team. The course has recently received its CPD accreditation which Clara is extremely proud of, meaning it will soon be available to all orthotists and will be advertised through BAPO. Clara has also written a book as a compliment to the course, which is due to be self-published in the next few months. 
Clara's aim is to educate the next generation of orthotists in footwear provision, hopefully igniting a spark of interest in a subject that, sadly, tends to be overlooked. Footwear provision is generally considered the not-so-glamorous side of orthotics when, in actual fact, it is extremely important and has so much potential to positively impact patients' quality of life and well-being – the rewards of which cannot be put into words.
Clara has been involved with the ongoing development of Blatchford's line of footwear, improving the range and helping write the new catalogue. Clara has also produced many guides and leaflets for use within Blatchford to help with clinical processes.  
"Collaborating with footwear manufacturers began, for me, many years ago when I asked County Footwear to develop a range of house shoes.  I had realised that many diabetic patients spent most of their time indoors, not wearing their therapeutic footwear.  This ultimately led to a change in practice in Sheffield and house shoes are now routinely provided along with outdoor footwear.
Being nominated for the AHA British Association of Prosthetist and Orthotists (BAPO) Award was a shock (but not necessarily a bad one!).  It is lovely to be recognised and appreciated by my colleagues.  I hope my nomination helps to raise the profile of how important and impactful the provision of therapeutic footwear can be.  The influence it can have on a patient's quality of life really is understated, and being able to improve someone's well-being (sometimes to the extent where they tell you they would not still be walking if it was not for you) is what makes it all worthwhile."
Clara Bailey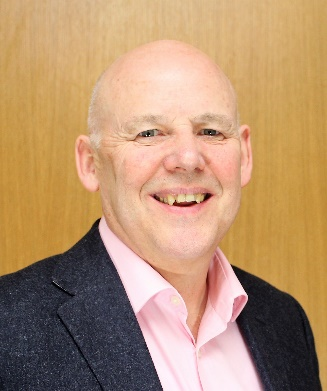 Steve Mottram, Managing Director, Technology in Motion
Great Ormond Street Hospital (GOSH) Craniosynostosis Treatment

The value of Steve's work in Orthotics cannot be overstated. At 69 years of age, he has now given the Orthotics industry over 40 years' service continuing to work tirelessly within the industry, and now champions the value innovation can bring to treatment of Craniosynostosis. In recent years he has worked to revolutionise the treatment of Plagiocephaly and Craniosynostosis, playing a lead role within development and innovation for cranial remoulding. In 2020 Steve made a significant breakthrough when he collaborated in the development and launch of a 3D printed cranial remoulding orthosis, the TimbandAir. At that time, it was the first fully 3D printed cranial orthosis available in the UK. This innovation subsequently evolved into a successful trial with Great Ormond Street Hospital (continuing to this day) whereby infants affected by Craniosynostosis are referred to Technology in Motion for treatment (post-surgery) using custom made, patient specific 3D printed orthoses. Steve has shown leadership by being at the forefront of Craniosynostosis innovation and treatment. He has used the success of the GOSH trial as a platform to pro-actively present the benefits to other NHS Trusts. He has not only identified the skills gap in the orthotic industry for cranial remoulding treatment but pro-actively engaged with registered orthotists to offer training and upskill those with an interest. He has also introduced new best clinical best practice for treatment of craniosynostosis as well as pioneering a new service and new product.
Benefits to the orthotic profession, patients, parents, and NHS are demonstrable, and by referring to the GOSH trial they can be identified/quantified as follows:
• Allows earlier intervention with infants affected by craniosynostosis
• Reduced operating theatre time by up to two thirds
• Reduced aftercare required by up to two thirds
• Less invasive surgery required so health risk to infants reduced
• Significantly reduces overall costs of treatment
• Better patient outcomes by treating earlier
• Improves child development by treating earlier including brain development
• Increased options available to parents
• Frees up valuable space in HDU's
• Improved data collation
• Frees up surgeon availability
 "I am surprised and delighted to have been nominated for this award and it's so rewarding to know that this work has been recognised by being shortlisted. Without the fantastic colleagues that we have in the UK and abroad, I know that these innovations would not have been possible. "
Steve Mottram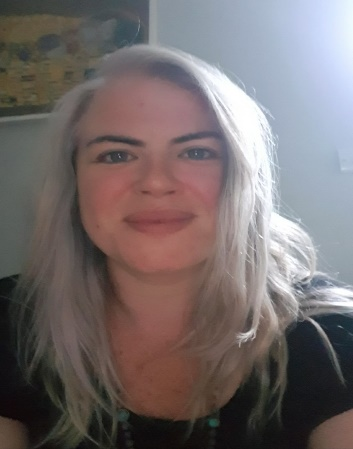 Gemma Cassidy, Orthotist
Equality, diversity and inclusion and mental health and wellbeing
Gemma qualified in Prosthetics and Orthotics at the University of Salford in 2004 and has worked as an Orthotist for NHS trusts and private companies seeing patients in the public and private sectors.
Gaining her Diploma in Hypnotherapy and Advanced Psychotherapy in 2013 Gemma found the skills gained from these qualifications helped her to improve connections and treatments with clients and team members in the professional setting by linking psychological knowledge with clinical skills.
Gemma's interests lie within orthotics and the impact of AHP's within the healthcare setting in addition to health psychology and public health.
Gemma is proud to be a member of the P+O community. Gemma has been the Mental Health and Wellbeing lead for BAPO since 2020 and is passionate about this opportunity to contribute to sustaining the P+O workforce. 
"I was pleasantly surprised to be nominated for the P+O inspirational innovators award. The work I have been doing to improve the conversation and visibility of mental health and wellbeing in P+O is needed now more than ever. HSE's 2022 annual statistics showed that approximately half of the 1.8million cases of work-related illness in Great Britain are identified as either stress, depression, and anxiety (estimated at 914,00 cases in 2021/22). An estimated 17m working days were lost due to work-related stress, depression, or anxiety in 2021/22. This is over half of all working days lost due to work-related ill health. It has been proven that healthcare professions have higher risks of stress and burnout than other professions, therefore we need to take seriously the psychosocial risks faced by our profession, so that we can properly assess the workplace hazards that may be contributing to chronic stress, burnout, and attrition."
Gemma Cassidy