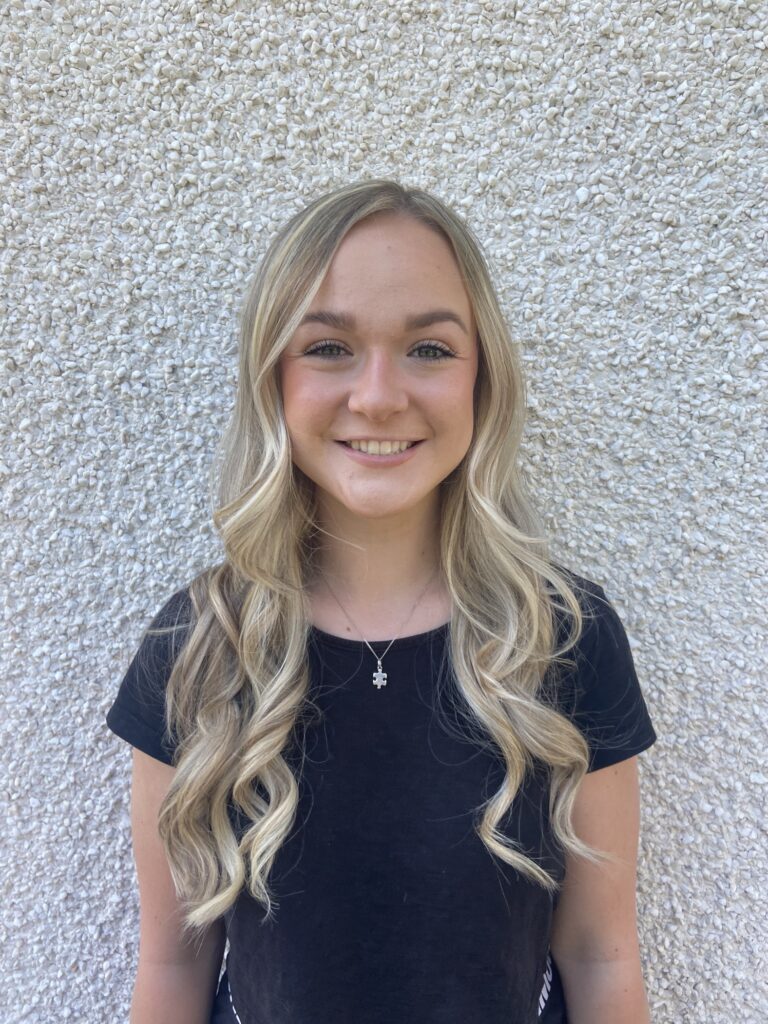 The 2023 BAPO Placement Student of the Year Award has been won by Sarah Stewart. Sarah was nominated by Hannah Edwards, David Blair, and Harriet Dawes, Clinical Placement Supervisors, from the Southeast Scotland Mobility and Rehabilitation Technology (SMART) Centre, NHS Lothian, Scotland. Sarah's nomination was seconded by Suzanne Faulkner, Faculty member from the University of Strathclyde.
Sarah's Clinical Placement Supervisors stated:
"Sarah began her Orthotics placement in Edinburgh in January. She brought with her a positive attitude and has integrated well into the Orthotics Team, showing flexibility, forward-thinking, and attention to detail in her clinical work. Sarah has fully engaged in her weekly supervision sessions, discussing what she would like to achieve throughout her placement and working with her supervisors to gain the most from the experience. Sarah has been professional throughout, understanding when to ask for help and using every learning opportunity she can. Sarah interacts very naturally with patients and puts them at ease during appointments. She has worked with patients aged between 6 months and 96 years, from paediatric scoliosis clinics to diabetic Multi-Disciplinary Team, and has a flare for clear explanations and holistic appreciation of patients' goals and lifestyles. She is confident in making suggestions in the best interests of her patients. We have even had a patient say that they enjoy coming to their orthotic appointments as they are such fun with Sarah there! She has made a real contribution to the education of our technical apprentices with her presentations on medical conditions, and her timely, comprehensive notes have been much appreciated by all staff involved in ongoing care".
New for 2023, the BAPO Placement Student of the Year Award is presented annually to a UK prosthetics and orthotics student who has demonstrated exceptional professionalism during a clinical placement. This award celebrates a student who has had a really positive interaction with the profession on their placement. It shines a light on someone's achievement on placement and on their professional integration in the workplace. Such a student will demonstrate an interest in professional affairs and empathy and care for patients. BAPO wishes to promote these traits in the next generation of professionals. The selection panel were pleased to receive five anonymised nominations for the award which they screened against criteria.
The prize is £250 plus a year's graduate membership subscription to BAPO.