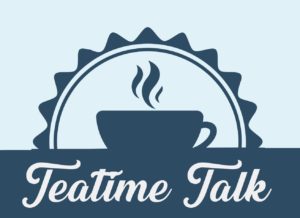 All of our #teatimetalks run on Mondays at 6pm on Zoom (unless otherwise indicated) and you need to register to receive the link
---
#TeaTimeTalk: BAPO Leadership Programme (Inspiring our Future Leaders)
July 11th 6pm
During this Tea Time Talk we will be sharing information regarding the new BAPO Leadership Programme 2022.
BAPO have been successful in obtaining an educational grant from Health Educational England (HEE). The intention of this funding is to implement a professional development programme to support the next generation of leaders in P&O.
To be truly effective, leaders need to build a toolkit of knowledge, skills and behaviours that will set them, their teams and their organisations up for success.
It is BAPO's aim to develop a programme which fulfils the delegates' leadership expectations from both an operational and strategic perspective.
---
Teatime Talks are short webinars based around a particular theme, presented virtually on zoom so you can watch in the comfort of your own home. Past Talks are available to view in the members area of the website at a time suitable for you if you can not make the live dates