How to Become a Prosthetist/Orthotist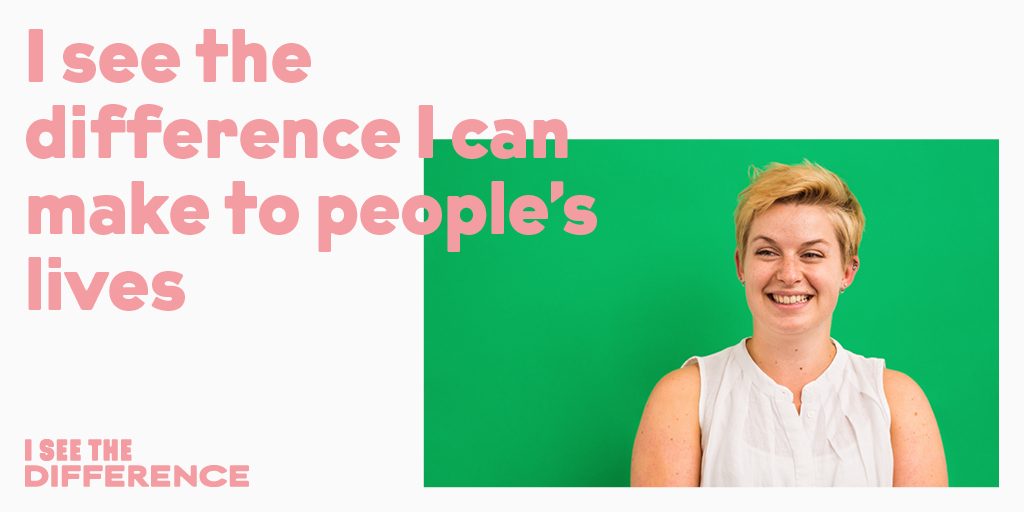 The traditional route of becoming a Prosthetist/Orthotist is to study a undergraduate degree, currently available at Strathclyde University or the University of Salford. However a new Masters Level course allowing HCPC registration is now also available at Keele University.

There is also an apprenticeship Scheme which is being run by Derby University.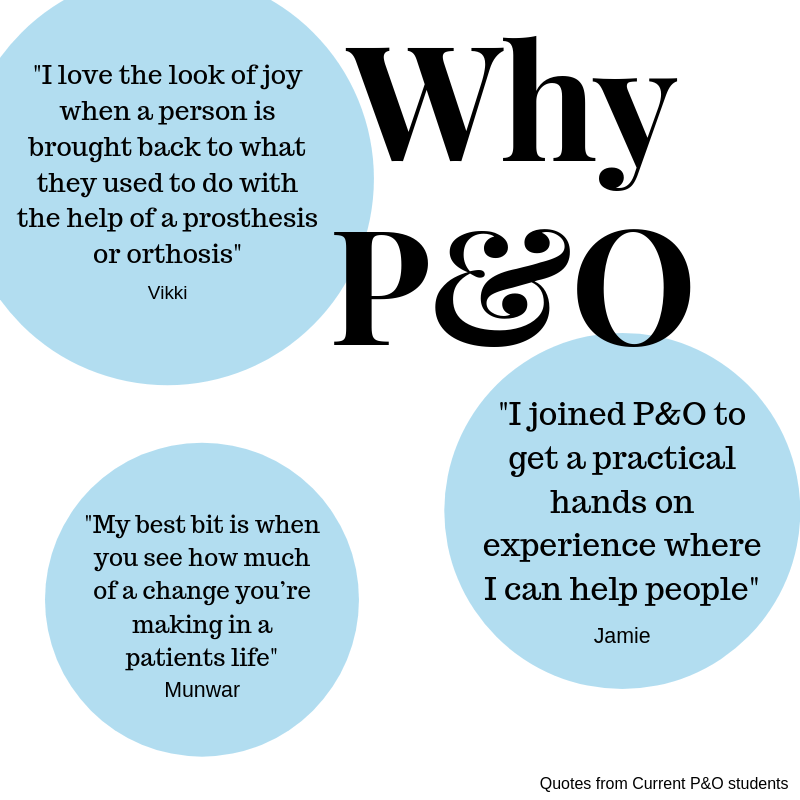 For our Careers Guide and more information please see the leaflet below:

Career Guide for Prosthetics Orthotics

For other information please consider the following sites:
I see the Difference – Careers Site
Health Careers
Step into the NHS
UCAS
BBC Bitesize – Prosthetist
BBC Bitesize – Orthotist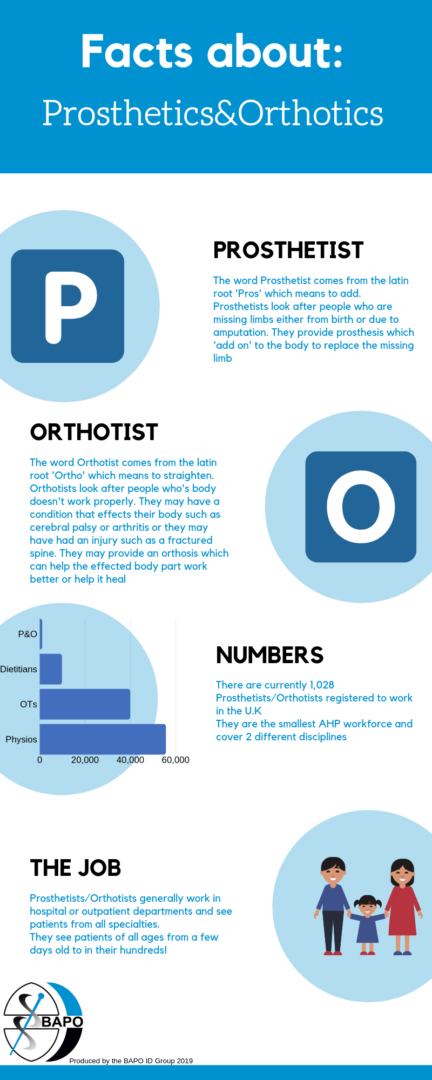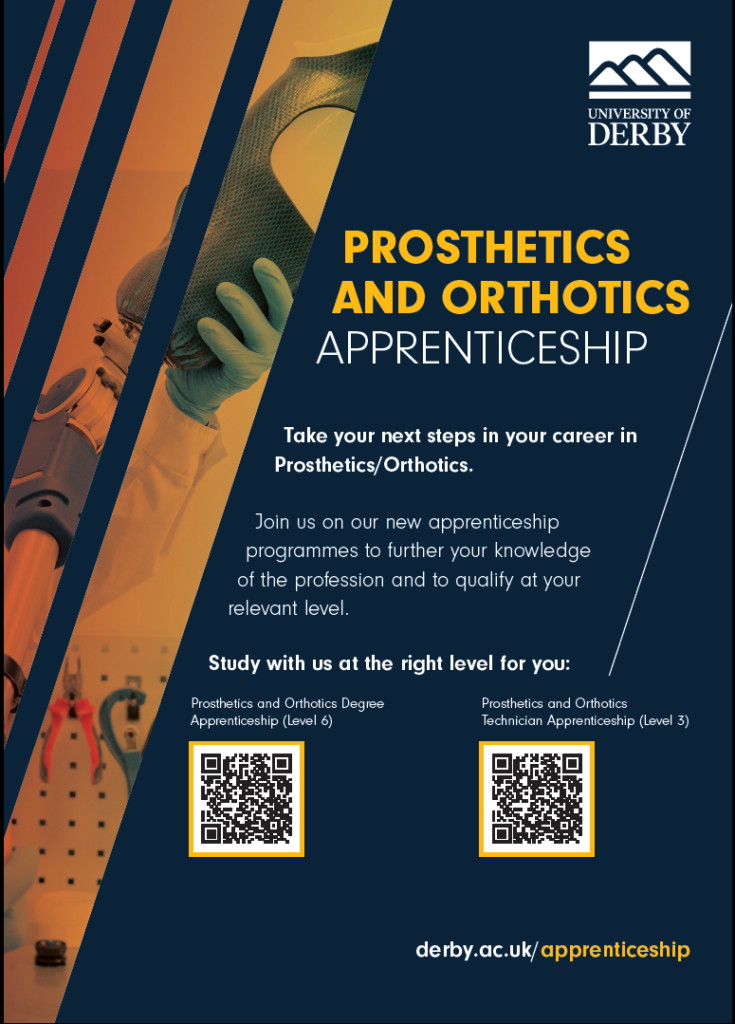 Prosthetic and Orthotic Technician Apprenticeship Route
The University of Derby offers a Level 3 Prosthetic and Orthotic Technician Apprenticeship, and a Degree Apprenticeship at Level 6. The programme provides students an opportunity to qualify as either a Prosthetic/Orthotic Technician or Practitioner.
Apprenticeships offer companies the chance to embed new skills and grow talent within their workplace while offering apprentices the opportunity to learn on the job and earn simultaneously.

The collaboration: BAPO Teatime talk
The P&O Apprenticeship department at the University of Derby has collaborated with the British Association of Prosthetists and Orthotists on their bi-weekly teatime talk as part of a joint effort to create awareness of this apprenticeship program.

With the need to grow the P&O profession and equip more people with skills sufficient to meet the population's needs, we believe that the place of the apprenticeship will facilitate an increased workforce.

Watch the video here: https://www.youtube.com/watch?v=-h0LJXPlju0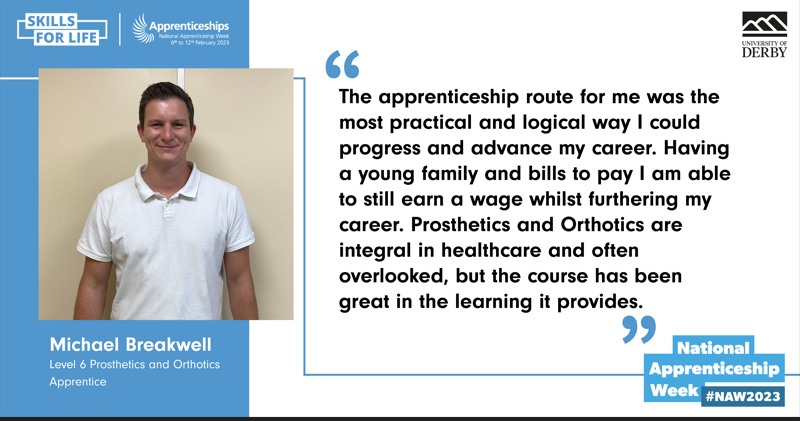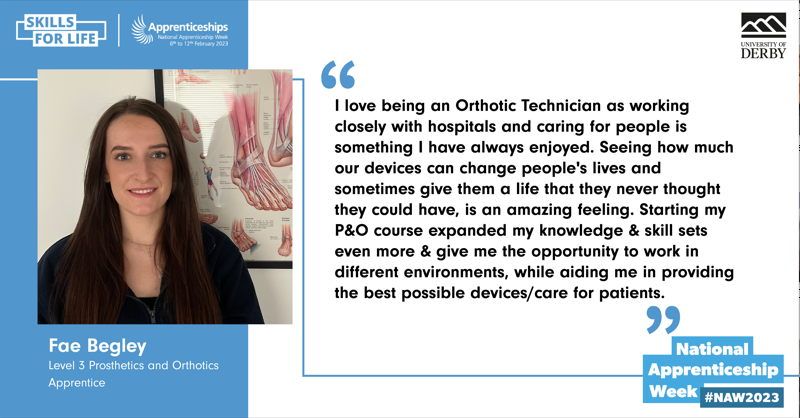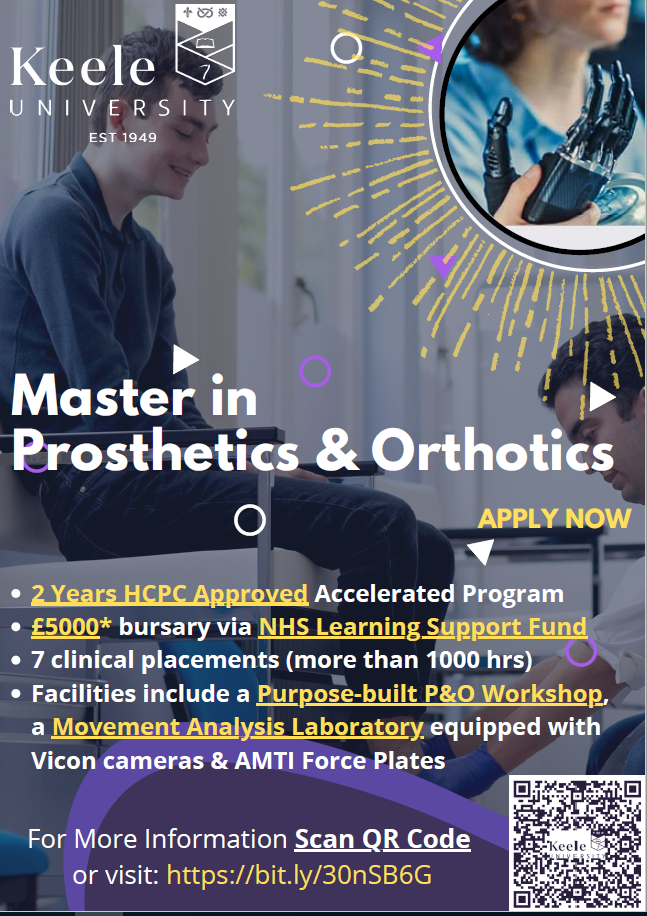 Prosthetics and Orthotics – MSc
Progress your career within the exciting field of prosthetics and orthotics on the MSc programme. The programme has been carefully designed to reflect current innovation and technology in the field but also the need for evidence-based treatment options. Prosthetics and Orthotics at Keele embraces the challenges of modern healthcare and enables you to develop key clinical skills to become a highly competent Prosthetist and Orthotist who can make a positive impact on people's lives. More information here: Prosthetics and Orthotics – Keele University
These videos were produced by the I See the Difference Campaign. To see more about this campaign and P&O click http://iseethedifference.co.uk/po/
We also have a great video that covers some of the job of a Prosthetist, filmed by a Prosthetist in the South West and kindly shared.