Focus On….
BAPOs 'Focus On' Virtual sessions are designed to be discussion on treatment options, challenge viewpoints and improve clinical skills and care
---
Orthotics Technology Forum Event, Wednesday 7th July, 4pm
FIT360, in collaboration with BAPO, are proud to host the OTF 2021.
The OTF is an accredited educational event aimed at introducing delegates to the opportunities, benefits and challenges that existing and emerging scan, design and make technologies offer our foot health communities
Please click here to register https://zoom.us/webinar/register/WN_V5_GLAOwT7eFwGMPWzhduQ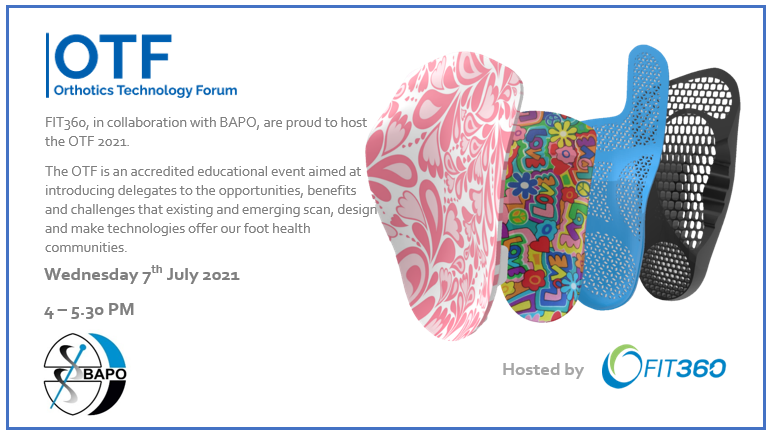 ---
Early Orthotic Management in Stroke, Wednesday 21st July, 7pm
Orthotists can have an impact in the very early stages of rehabilitation post CVA by applying our orthotic biomechanical principles to provide important alignment changes to impact early motor learning. Also how we can make an important contribution to compliment therapy in early weight-bearing. A simple assessment test enables earlier investigation of the rehabilitation potential of people who have had a CVA as part of the Stroke MDT. Join us this evening where Specialist Orthotist Paul Charlton will outline the inventive interventions he has developed which are being adopted in several centres, providing assessment tools and practical demonstrations of his solutions.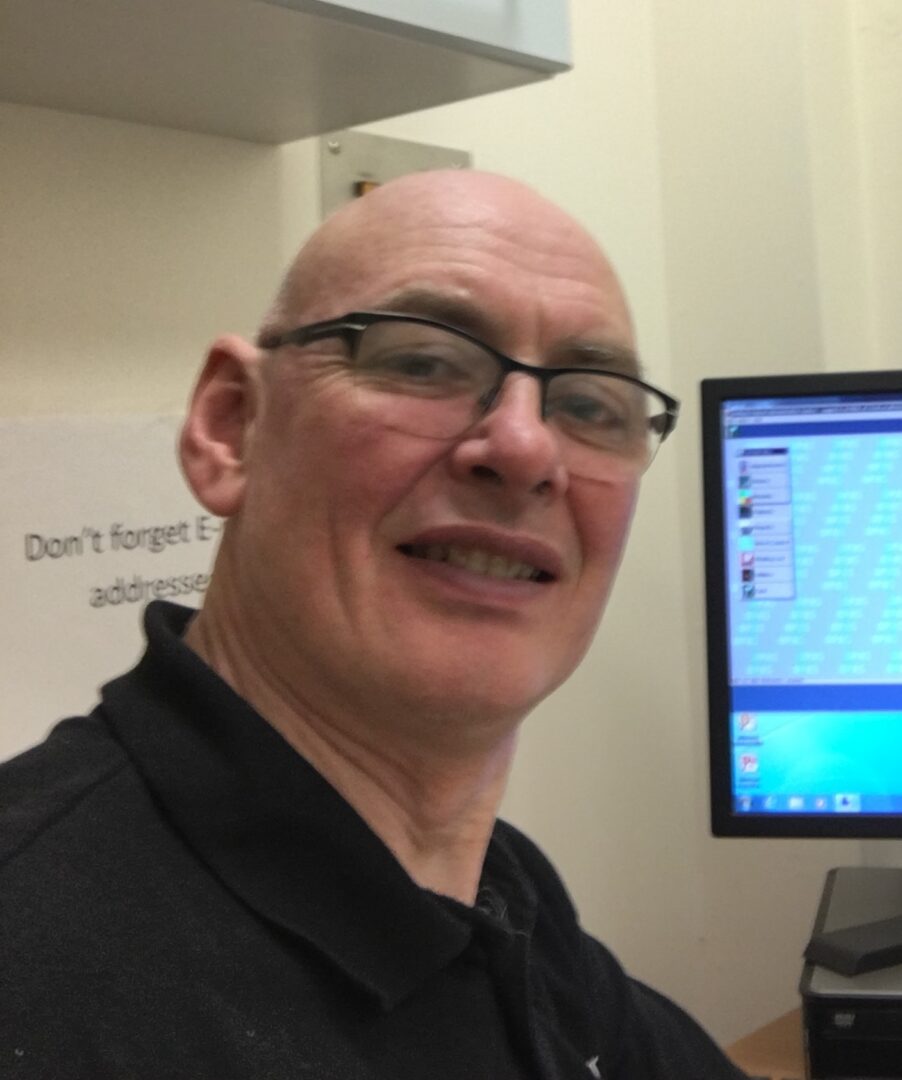 Paul Charlton
Specialist Orthotist