Friday
Prof Pamela Gallagher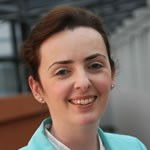 Prof Gallagher's research applies psychological principles and theory to enable individuals with disabilities or long-term conditions to achieve optimal physical, psychological and social outcomes. There is a particular focus on amputation, prosthetics, outcome measurement and the role of assistive technology in enabling people to live personally meaningful lives. She co-directs the Dublin Psychoprosthetics Group, a multidisciplinary international collaborative applying psychological principles to prosthetic use (www.psychoprosthetics.ie). She developed the widely-used Trinity Amputation and Prosthesis Experience Scales (TAPES) to facilitate examination of the psychosocial processes involved in adjusting to a prosthesis. She has authored numerous papers, books and reports in the field.
Title: Managing AT Expectations: What, why, whose and how?
Focusing on person-centred delivery of care necessitates, inter alia, an emphasis on and recognition of the individual's experience of limb loss and prosthesis use, the relevance of personally meaningful gains and outcome assessment, and the inclusion of these personal perspectives across all stages of care to optimise outcomes in a personally meaningful way. A key component to this is identifying, understanding and managing the beliefs and expectations about technology possibilities and outcomes. Beliefs and expectations potentially influence adherence, act as precursors of behaviour change and mediate a desired outcome. They are influenced by a multitude of pervasive internal and external sources. This paper considers the dynamics involved in these processes and considers practical strategies for managing the challenges they may present and for harnessing the benefits they may offer.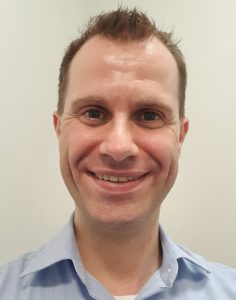 Christian Pankhurst
With over 18 years' experience in the NHS complimenting various multi-disciplinary teams in the acute and community settings, Christian is a Clinical Specialist Orthotist in Guy's and St. Thomas' NHS Foundation Trust and King's College Hospital.  He is the current co-Chair of the London Clinical Network for Foot Care, vice-Chair of FDUK, co-vice-Chair of BAPO's Professional Affairs Committee and sits on the steering panel of the pan-England Diabetes Foot Network and the RHIVA clinical group.
Christian's interest and enthusiasm for sharing clinical knowledge, experiences and education with clinicians and patients has seen him running and participating in annual multi-disciplinary conferences.
Title: Mental health screening in diabetes foot clinics
This presentation will introduce the overlap between mental and physical health and review the evidence which exists with regard to integrating healthcare services.
The existence of mental health issues within the population diagnosed with a long term condition will be reviewed, with exploration in to how cognition, depression and anxiety can affect the foot in diabetes.
These common mental health conditions encountered in diabetes will be delineated, with explanations as to how they can affect individuals.
The role of all members of the multi-disciplinary team in screening for mental health conditions will be discussed, along with screening methods and innovations developed and employed within King's Health Partners toward these issues.
Joanna MacKenzie

Joanna graduated from the University of Salford in 2009 with a BSc In Prosthetics and Orthotics. Since graduating she has worked as both an in house and commercial orthotist, specialising in Paedriatric orthotics. Joanna joined the Ottobock Orthotic Academy Team in November 2018 which provides product support to clinicians and therapist without the UK.
Title: Stance Control Knee Ankle Foot Orthosis: Assessment Through To Funding
'When considering the options to prescribe a stance control KAFO, this can cause  many challenges. Clinicians need to carefully consider if a patient is suitable for the device and if they can activate the stance control features. There can also be funding issues around the stance control devices. As clinicians we now little of how the process of Individual Funding Requests can be used to obtain additional funding for orthotic devices. I will share examples of successful funding requests and provide helpful insights on how you can gain access to fund stance control technology through the NHS. I will also share a patient's experience who has recently been fitted with their stance control device to explain their thoughts on the technology.'
Adam Horrocks
Adam Horrocks graduated from Salford University in 2010 as a Prosthetist/ Orthotist and has spent the last decade working in a variety of orthotic clinical and operational settings.  He joined Talarmade in 2017 as a Clinical Specialist and developed a deeper interest in material science and its clinical applications.  Adam now manages the clinical team at Talarmade and in 2019 he successfully completed a Masters module run by the Chartered Society of Physiotherapist in Leadership and Change Management for AHPs at the University of Central Lancaster.
Adam is part of the R&D team at Talarmade and also has special interest in paediatrics and MSK conditions.  Adam delivers an educational programme around the UK on AFO design, MSK foot and ankle conditions and has delivered material science educational programs in Germany.
Title: Whose prescription is it anyway?  Are we focusing enough on the materials we select for our orthosis?
A long held belief in foot and ankle biomechanics was that foot orthoses needed to change alignment to influence pain.  As research has proven over recent years, this is not true.  Foot orthoses actually work by changing the way forces are applied through the foot and ankle and how this change in force distribution then influences tissue stress and joint motion.  Biomechanical theory and science has evolved significantly in recent years leading us to have increasing clarity that only 2 things really matter about a foot orthosis: its shape and the materials it is made from.
The focus of this session will be to challenge attendees on their knowledge of material science to identify potential benefits and risks which can contribute significantly to patient outcomes.
Prof Gary Berke
Information coming soon!
Alan Hutchinson 
Information coming soon!
Ivan Phelan 
Information coming soon!
Saturday
Dr. Mike Dillon
Dr.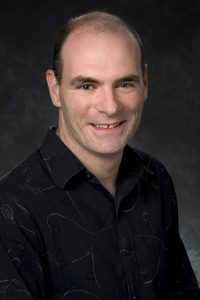 Michael Dillon is an Associate Professor in Prosthetics and Orthotics, and currently serves as the Associate Head, School of Allied Health, Human Services, and Sports at La Trobe University as well as an Editor-in-Chief of Prosthetics and Orthotics International. Dr. Dillon is a graduate of La Trobe University and during the early part of his career, he worked as a prosthetist/orthotist in public hospitals as well as private practice. Dr. Dillon obtained a PhD in biomechanics and biomedical engineering from Queensland University of Technology prior to commencing his academic career at Hong Kong Polytechnic University and later La Trobe University. Dr. Dillon has taught across a diverse range of curriculum areas including transfemoral prosthetics, foot-ankle orthotics, and critical appraisal subjects that look to help students and experienced clinicians become informed consumers of the research evidence.  Dr. Dillon's research is similarly diverse given studies in areas of biomechanics, epidemiology, quality of life and outcomes after lower limb amputation. In recent years, Dr. Dillon has led a small international collaboration to develop shared decision making resources that can help clinicians, and those facing the prospect of amputation, engage in meaningful conversations to help inform difficult decisions about amputation surgery.
Title:  Informing difficult decisions about dysvascular partial foot and transtibial amputation using a shared decision making approach.
Many people facing the prospect of amputation surgery are anxious about the likely outcomes, and concerned about whether they'll walk again. It is often assume that having the least invasive amputation surgery will result in the best outcomes. However, about 40% of people will experience significant complications in the months following dysvascular partial foot amputation. 25% of people will need another amputation on the same limb within the year. Outcomes related to mobility and quality of life are not demonstrably better following partial foot amputation than they are for people living with below-knee amputation, despite the higher risk of complications and reamputation.
In our interviews with people about their experience of partial foot amputation, we were surprised by how poorly informed many people were about the surgery itself and the likely outcomes.  We also recognised the many challenges helping to inform these difficult decisions given the impact that many pain medication have on cognition and recall.
If people are to help people make a truly informed decision about amputation surgery, and plan for the likelihood of complications down-the-road, we need to find better ways to help inform these difficult decisions.
In this talk, we'll look at the outcomes of dysvascular partial foot and transtibial amputation based on a recent systematic review, what people have told us about the experience of limb loss, and discuss shared decision making as one approach to help inform decisions about amputation surgery and help people prepare for the journey ahead.
Jessica Herrick
Information coming soon!
Angus Harper
Information coming soon!
Katie Kinch & Laura Wiggins
Information coming soon!
Tim Cooney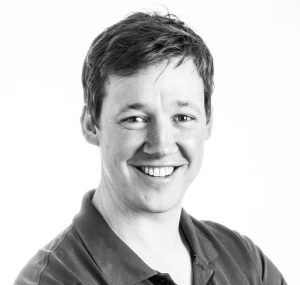 Tim Cooney is an Orthotist with experience in Private and Public healthcare provision. With a study and working history in Australia, USA and the UK, Tim has a keen interest in material sciences and modern manufacturing processes.
Title: Composite Fibre Materials in Support of Orthotic Science
How can the exceptional composite materials used in high end fields such as Aerospace, Marine and Sports be used to benefit of the average orthosis user?
This session explores the clinical implications of these materials and their practical application into the prescription principles of Orthotists for the benefit of end-users.
Katie Prosser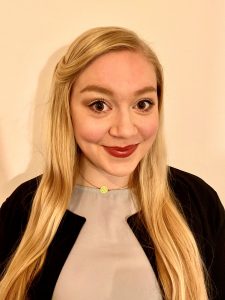 Katie Prosser graduated from Salford University in 2014, and has worked as an orthotist around London since this time. She completed her MSc in Healthcare Management in 2019 from Anglia Ruskin University and currently works as a senior orthotist at Guys and St Thomas' NHS Foundation Trust. She has experience of both the NHS and private sectors, working in both secondary and tertiary care settings.
Title: Orthotist Job Satisfaction: The Evidence and What Can Be Done.  
The UK is suffering from a national shortage of orthotists and the profession is losing members at an 'alarming' rate (NHS England, 2015.There is little research into why we are choosing to leave, and whether the high rate of privatisation is impacting on our job satisfaction.
This talk presents recent research which highlighted that 37.4% of orthotists surveyed in England and Wales would leave the profession of they could. The reasons behind this will be discussed and the differences between NHS and in-house orthotist responses contrasted. Possible methods of improving job satisfaction and retention of orthotists will be explored.
Mitchell Graham
Information coming soon!
Emily Greenan & James McVicar
Information coming soon!
Matt Pearson
Information coming soon!
Susie Fraser
Information coming soon!
Monica Smith
Monica Smith, Clinical trainer for medi UK. Experience in community nursing for over 30 years with specialist posts held in tissue viability and lymphoedema, setting up and managing the central clinic in Birmingham for 9 years before moving to medi in 2015.
Title: Fast and Simple ABPI assessment -allowing you to compress with confidence
Why is measurement of ABPI so important and what are the barriers to assessment of ABPI in clinical practice? Using an automated ABPI device to improve leg ulcer services will improve diagnosis and healing rates.