Dr David Armstrong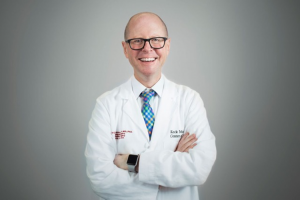 Dr. Armstrong is Professor of Surgery at the University of Southern California. Dr. Armstrong holds a Masters of Science in Tissue Repair and Wound Healing from the University of Wales College of Medicine and a PhD from the University of Manchester College of Medicine, where he was appointed Visiting Professor of Medicine. He is founder and co-Director of the Southwestern Academic Limb Salvage Alliance (SALSA).
Dr. Armstrong has produced more than 460 peer-reviewed research papers in dozens of scholarly medical journals as well as over 80 book chapters. He is co-Editor of the American Diabetes Association's (ADA) Clinical Care of the Diabetic Foot, now in its third edition.
Armstrong was appointed Deputy Director of Arizona's Centre for Accelerated Biomedical Innovation (ACABI) and co-founder of its "augmented human" initiative, which places him at the nexus of the merger of consumer electronics, wearables and medical devices.
Dr. Armstrong was selected as one of the first six International Wound Care Ambassadors and is the recipient of numerous awards and degrees by universities and international medical organizations including the inaugural Georgetown Distinguished Award for Diabetic Limb Salvage. In 2008, he was the 25th and youngest-ever member elected into the Podiatric Medicine Hall of Fame. He was the first surgeon to be named University Distinguished Outreach Professor at the University of Arizona. He was the first podiatric surgeon to become a member of the Society of Vascular Surgery and the first US podiatric surgeon named fellow of the Royal College of Surgeons, Glasgow. He is the 2010 and youngest ever recipient of the ADA's Roger Pecoraro Award, the highest award given in the field.
Dr. Armstrong is past Chair of Scientific Sessions for the ADA's Foot Care Council, and a past member of the National Board of Directors of the American Diabetes Association as well as a former commissioner with the Illinois State Diabetes Commission. He sits on the Infectious Disease Society of America's (IDSA) Diabetic Foot Infection Advisory Committee and is the US appointed delegate to the International Working Group on the Diabetic Foot (IWGDF). Dr. Armstrong is the founder and co-chair of the International Diabetic Foot Conference (DF-Con), the largest annual international symposium on the diabetic foot in the world.
Title: Offloading the Diabetic Foot: 30 years' research in 30 minutes
The current literature consists of numerous works advocating the use of offloading in the diabetic patient to achieve both ulcer healing and post-operative pressure reduction. However, choosing the appropriate device for the appropriate occasion is often difficult. The gold standard of offloading remains the total contact cast. While there are many benefits with this device, there are equally as many disadvantages. Other devices have shown benefit, including the removable cast walker, instant total contact cast and for preventative measures, depth inlay shoes. Faced with active ulcers or recent amputations, appropriate wound care, debridement and pressure reduction will continue to be the essential components of treatment
Prof Gary Berke
Gary M. Berke MS, CP, FAAOP, is a prosthetist with 33 years of clinical experience and is currently an Adjunct Clinical Associate Professor at Stanford University, in the Department of Orthopaedic Surgery. He is also the Owner of Berke Prosthetics & Orthotics in San Mateo, California. Gary has lectured nationally and internationally on prosthetic design and fitting and has multiple published papers and book chapters. He is a Past President of the American Academy of Orthotists and Prosthetists and winner of the Academy's Titus Ferguson Lifetime Achievement Aw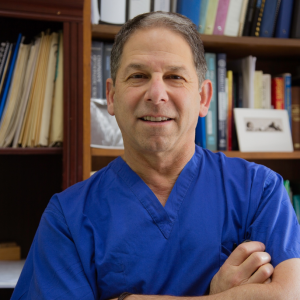 ard. Gary has a passion for technology that properly serves the amputee population worldwide.
Talk 1.The Xtremity project: from idea to market
The Xtremity project is a US based start-up that hopes to bring new polymer to the market. Gary will discuss from a clinical perspective the process of design, iteration, testing, protocol, regulation for the US and UK marketplace. Emphasis will be placed on forwarding the knowledge of how to take an idea and making into a healthcare device on the market. The Xtremity system fills unmet clinical need for a socket that is easy to fabricate, fit and adjust in an attempt to improve comfort for the user.
Talk 2.Contact Detection in Myoelectric Prostheses.
Contact detection is a novel concept in an attempt to improve function in myoelectric prostheses. The use of opposing finger contact detection to raise the EMG threshold and stop hand motion can theoretically improve fragile item grasp and decrease cognitive demand of using a myoelectric prosthesis. Gary will discuss this CDMRP funded, IRB approved research project and its results on improving function in myoelectric prostheses. The work to date shows the impact of cognitive and visual load on able body persons performing various task and is a unique testing protocol.
Carly Bauert
Children and Family Officer, LimbPower
Has worked as the Children and Family Officer for LimbPower for over three years. Administrating the Children's Activity Prosthetic Fund, Project Lead on the one stop site Limbformation, working on children's prosthesis research and being a support to families and limb centres. Carly is mother to a prosthetic wearing son herself and works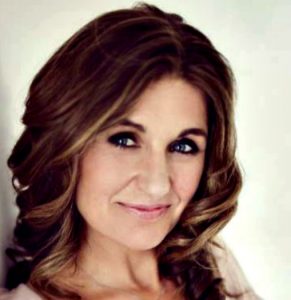 closely with families and children to support and assist with challenges and obstacles that may occur. LimbPower work hard to provide a bridge between healthcare professionals and families, providing events and resources to help all.
Carly is delighted to be speaking at BAPO 2020 launching Limbformation – a brand new site, the build of which has been funded by a successful Starworks bid. The bid was made as a collaboration between LimbPower, St. Mary's University, York University, Elaros and Leeds University in direct response to research findings at Starwork's Focus Groups and Sandpits. All stake holders expressed a desire for a one-stop platform where all charities. organisations and events collectively shared information and links.
Pamela Gallagher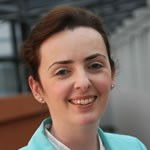 Prof Gallagher's research applies psychological principles and theory to enable individuals with disabilities or long-term conditions to achieve optimal physical, psychological and social outcomes. There is a particular focus on amputation, prosthetics, outcome measurement and the role of assistive technology in enabling people to live personally meaningful lives. She co-directs the Dublin Psychoprosthetics Group, a multidisciplinary international collaborative applying psychological principles to prosthetic use (www.psychoprosthetics.ie). She developed the widely-used Trinity Amputation and Prosthesis Experience Scales (TAPES) to facilitate examination of the psychosocial processes involved in adjusting to a prosthesis. She has authored numerous papers, books and reports in the field.
Title: Managing AT Expectations: What, why, whose and how?
Focusing on person-centred delivery of care necessitates, inter alia, an emphasis on and recognition of the individual's experience of limb loss and prosthesis use, the relevance of personally meaningful gains and outcome assessment, and the inclusion of these personal perspectives across all stages of care to optimise outcomes in a personally meaningful way. A key component to this is identifying, understanding and managing the beliefs and expectations about technology possibilities and outcomes. Beliefs and expectations potentially influence adherence, act as precursors of behaviour change and mediate a desired outcome. They are influenced by a multitude of pervasive internal and external sources. This paper considers the dynamics involved in these processes and considers practical strategies for managing the challenges they may present and for harnessing the benefits they may offer.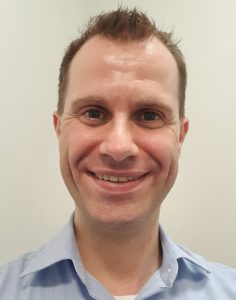 Christian Pankhurst
With over 18 years' experience in the NHS complimenting various multi-disciplinary teams in the acute and community settings, Christian is a Clinical Specialist Orthotist in Guy's and St. Thomas' NHS Foundation Trust and King's College Hospital.  He is the current co-Chair of the London Clinical Network for Foot Care, vice-Chair of FDUK, co-vice-Chair of BAPO's Professional Affairs Committee and sits on the steering panel of the pa
n-England Diabetes Foot Network and the RHIVA clinical group.
Christian's interest and enthusiasm for sharing clinical knowledge, experiences and education with clinicians and patients has seen him running and participating in annual multi-disciplinary conferences.
Title: Mental health screening in diabetes foot clinics
This presentation will introduce the overlap between mental and physical health and review the evidence which exists with regard to integrating healthcare services.
The existence of mental health issues within the population diagnosed with a long term condition will be reviewed, with exploration in to how cognition, depression and anxiety can affect the foot in diabetes.
These common mental health conditions encountered in diabetes will be delineated, with explanations as to how they can affect individuals.
The role of all members of the multi-disciplinary team in screening for mental health conditions will be discussed, along with screening methods and innovations developed and employed within King's Health Partners toward these issues.
Joanna MacKenzie

Joanna graduated from the University of Salford in 2009 with a BSc In Prosthetics and Orthotics. Since graduating she has worked as both an in house and commercial orthotist, specialising in Paedriatric orthotics. Joanna joined the Ottobock Orthotic Academy Team in November 2018 which provides product support to clinicians and therapist without the UK.
Title: Stance Control Knee Ankle Foot Orthosis: Assessment Through To Funding
'When considering the options to prescribe a stance control KAFO, this can cause  many challenges. Clinicians need to carefully consider if a patient is suitable for the device and if they can activate the stance control features. There can also be funding issues around the stance control devices. As clinicians we now little of how the process of Individual Funding Requests can be used to obtain additional funding for orthotic devices. I will share examples of successful funding requests and provide helpful insights on how you can gain access to fund stance control technology through the NHS. I will also share a patient's experience who has recently been fitted with their stance control device to explain their thoughts on the technology.'
Adam Horrocks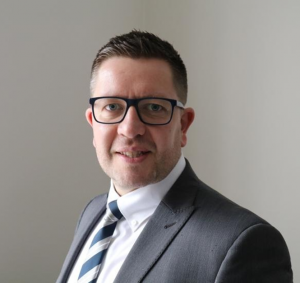 Adam Horrocks graduated from Salford University in 2010 as a Prosthetist/ Orthotist and has spent the last decade working in a variety of orthotic clinical and operational settings.  He joined Talarmade in 2017 as a Clinical Specialist and developed a deeper interest in material science and its clinical applications.  Adam now manages the clinical team at Talarmade and in 2019 he successfully completed a Masters module run by the Chartered Society of Physiotherapist in Leadership and Change Management for AHPs at the University of Central Lancaster.
Adam is part of the R&D team at Talarmade and also has special interest in paediatrics and MSK conditions.  Adam delivers an educational programme around the UK on AFO design, MSK foot and ankle conditions and has delivered material science educational programs in Germany.
Title: Whose prescription is it anyway?  Are we focusing enough on the materials we select for our orthosis?
A long held belief in foot and ankle biomechanics was that foot orthoses needed to change alignment to influence pain.  As research has proven over recent years, this is not true.  Foot orthoses actually work by changing the way forces are applied through the foot and ankle and how this change in force distribution then influences tissue stress and joint motion.  Biomechanical theory and science has evolved significantly in recent years leading us to have increasing clarity that only 2 things really matter about a foot orthosis: its shape and the materials it is made from.
The focus of this session will be to challenge attendees on their knowledge of material science to identify potential benefits and risks which can contribute significantly to patient outcomes.
Christopher and Alan are co-founders of ProsFit Technologies that enables prosthetic service provision at scale. Alan is CEO, and Christopher CTO and architect of ProsFit's technology and business solutions.In 2009
Christopher was in an accident which led to amputations of both legs. As a result, he has intensive experience of prosthetic fitting, especially in relation to sockets – allowing ProsFit to deliver "user generated innovation".
Alan is a seasoned business development professional, with experience in several sectors including industrial goods, medical and pharma products, consumer products and financial services. He has lived in Europe and Asia, and worked in the Americas.
Talk title: ProsFit – A Fitting Solution
Today 70% of the people in the world that need prosthetics don't have access to them and of the people that do get fitted with devices, below 50% of them feel comfortable, safe and secure. On top of that, the number of people needing prosthetics will more than double in the next 10 years.
There was a clear and crucial need for something new, which is how ProsFit came into existence. The conception of the radically improved solution was driven by Christopher Hutchison, one of ProsFit's founders who himself is a double amputee following an accident in 2009. Together with his father, an experienced business developer, he set about to find a better way.
ProsFit's solution provides more than 90% fit rate, and requires one 5th of the time commitment over a considerably shorter period. ProsFit's sockets cost 25% less, with the gap expected to widen to 50% within the next 5 years.
ProsFit's solution uses mobile scanning technology, a proprietary cloud-based design and expert system, and uses additive manufacturing methods, allowing ProsFit to offer it anywhere in the world, rapidly and cost effectively.
Ivan Phelan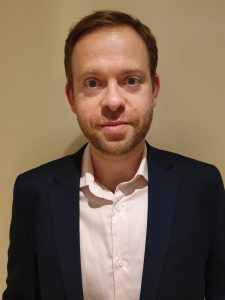 Ivan works as a Research Fellow in Sheffield Hallam's Research Institute (C3RI) where his research focus is on how Virtual Reality can be used Healthcare.
Ivan's primary area of expertise is with the Unreal game engine which is a great tool to create high-quality game content.
He is currently involved with multiple VR projects funded by NIHR and the MRC, exploring virtual reality training for upper limb prosthetics, pain distraction during burn treatments, and rehab for children after arm injuries and lower limb surgery.
Working together with healthcare professionals and a world-leading bionic prosthetic maker, we created a prototype that to decrease the time it takes for a transradial amputee to train how to use a Myoelectric prosthetic arm.
Title: Use of VR for Upper Limb Training –  Interactive Session
This initial research employed the Oculus Rift, Microsoft's Kinect and the Thalmic Labs' Myo gesture control armband and allows the creation of unique virtual reality experience enabling trans radial amputees to become familiar with controlling myoelectric prostheses.
The research has been awarded NIHR i4i funding which has allowed the system to use current technology and integrate Ottobock's MyoBoy. Initial trials at multiple sites are to begin early 2020.
This technology thus has the potential to improve patient training whilst producing a resource cost saving.
Russell Pizzey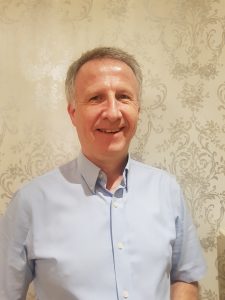 Russell Pizzey, fully qualified Technician with City and Guilds in Mechanical Production and Electrical Engineering from Kingston College and Sheet Metal Fabrication from Wandsworth College. Previously worked for J.E Hanger, Blatchford and Vessa. Currently working for Ottobock UK, as their Technical and Regulatory Affairs Manager.
Have been in the Prosthetic and Orthotic industry for more than 40 years and have had the privilege of working as a Technician in supporting the Paralympic, world Para and Invictus games on multiple occasions both in the UK and overseas.
Title: Material Science for KAFO manufacture
With declining numbers of KAFO users across the UK, exposure to KAFO assessment, prescription and manufacture may be limited to a small number per year.
During this session we will look at the different materials available for KAFO manufacture, the material's properties and how this information can help us to select the most appropriate option for our KAFO manufacture.  We will also consider technical issues and challenges faced by clinicians and technicians working with KAFOs, from the KAFOs presentation in clinic through to workshop review.
Malgorzata Serafin
Małgorzata Serafin is a biomedical engineer graduating from the Krakow University of Technology with a specialisation in lower limb orthotics.  After a number of clinical positions in Poland she became the youngest lecturer at the O&P school in Katowice. Her clinical assignments have seen her become a certified Otto Bock E-Mag Active Expert as well as a recognised leading clinician and technician in the Polish Market with leading Polish O&P firms including Inovamed and Glaze Prosthetics.  She has been able to create a role as the Digital Delivery Orthotist at Andiamo leading the design team that combines CAD skills with Artificial Intelligence, FEA Simulation and 3D SLS Printing. Her team have pioneered the workflow, processes and technologies that are critical for the delivery of safe, first time fit, data secure AFO's.  Malgorzata is an advocate of innovation and high quality solutions and is proud to say that she constantly learns from the best.
Talk Title: 3D Printing: Experiences of a Digital Orthotist
It is widely thought that purchasing a 3D printer is the first step on to the road of offering 3d printed orthotics which could save so much time, material cost and offer an improved outcome but like all new orthotic manufacturing technologies it can be difficult to find the right product application.  Learn from the experiences of why design and a good workflow for 3d printing is just as important as printing the devices themselves.  Learn why using technologies like AI and FEA Simulation is so important especially with printed dynamic AFOs, KAFOs, TLSO's over foot orthotics where it's important there is a full understanding of how the devices function on the patient with the first goal to be able to fit a safe device.
George Lawrence & Graham Dunn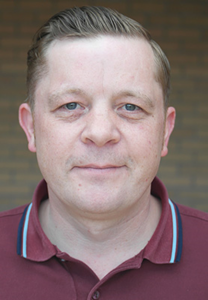 George is a Senior Technician specialising in Prosthetics, Orthotics and Bespoke Shoemaking. Currently he works with Buchanan Orthotics as a Quality Development Specialist. George started his varied career over twenty-five years ago at Stracathro Hospital as a shoemaker-fitter. Following from this he became an Orthotic Technician at Dundee Royal Infirmary NHS Tayside. George also worked at the NCTPO, University of Strathclyde. Subsequent to this he worked at Perth Royal Infirmary, NHS Tayside as a Senior Lead Orthotic Technician.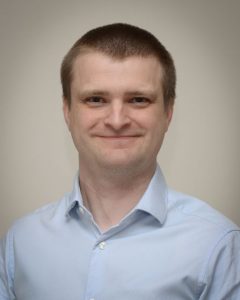 Since graduating in 2004 Graham has worked in several different clinical settings. Starting his career working in the Midlands with Ottobock before moving to Leicester with Blatchfords. More recently he was employed in the Private sector for Dorset Orthopaedic and Ottobock as a clinical specialist Orthotist. This work lead to a specialism in Stance control Orthosis and Custom Carbon fibre devices.
Graham currently works for Buchanan orthotics in a development role focusing on emerging technology's within footwear and orthotic production.
In addition to this he provides cover to NHS clinics as well as undertaking Private and Expert witness work.
Title: Footwear adaptions combing a technical and clinical perspective
Footwear adaptions are an often-underused clinical tool however when used and done correctly can have a great impact on a person's life.
Adaptions are often poorly taught to Orthotists who often rely on basic adaptions can have difficulties specifying them accurately.  We aim to cover the clinical reasoning behind some sole adaptions as well as technical insight to achieve the best result for patient.
So, both technician and clinician can understand the science and clinical reasoning behind these adaptions.
Mick Barton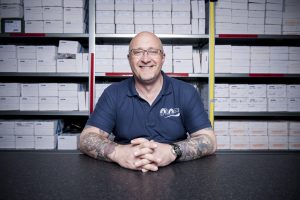 Role – Operations Manager at MAG Orthotics
Over the past 35 years I have held various roles in the field of Orthotic  & Prosthetic Manufacture from apprentice Orthopaedic Blacksmith at the start of my career in Orthotics at Ellis Son & Paramores to my current position leading the Operations function at MAG Orthotics – Quality, Environmental, GDPR, Health & Safety, Training and Site facilities / maintenance to name a few!
STARWORKS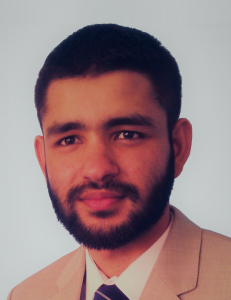 Dr Ali Jabran is a post-doctoral researcher at University of Salford (Manchester) on an NIHR StarWorks project. His research background lies in mechanical design and optimisation of medical devices. He attained his PhD in mechanical engineering at the University of Manchester on the parametric design optimisation of orthopaedic implants.
His current project aims to design and manufacture a mechanical device that decouples myoelectric prosthesis electrodes from the effects of socket movements, and allows adjustments to electrode pressure and orientation with respect to the skin
Talk Title:
Evaluation of an Adjustable Myoelectric Prosthetic Electrode Housing for Children with Limb Absence
Myoelectric prosthesis control is reliant upon a stable electrode-skin interface. Electrodes need to be held in firm contact with the skin, be aligned in parallel to the target muscle fibres, and ideally not be dragged or lifted off the skin by the effects of socket movements. Clinical standard electrode housings are fixed within the socket walls, and offer little or no adjustment once fitted. We have developed an adjustable electrode housing that also decouples the effects of socket movement from the electrode within the socket. The device has been demonstrated to substantially reduce the number and magnitude of signal artefacts in adults with transradial limb absence, during simple, repeatable arm movements, when compared to similar use of the standard housing. Following further funding, we are now undertaking similar trials, on children with transradial limb absence
Up to three children are being recruited and alongside our previous analyses of using simple repeatable arm movements, we are assessing the device's functionality compared to the clinical standard when used to play a myoelectrically-controlled game.
Our device has the potential to optimise control and functionality but still enable children to wear sockets that are comfortable, with some growing room. Overall, we anticipate that our new device could improve a child's use of their myoelectric prosthesis and reduce the number of clinical visits.
Dr Matthew Dyson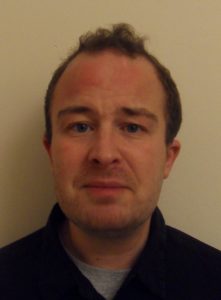 I have a multidisciplinary background having worked in computer science, neuroscience and psychology departments before joining the School of Engineering at Newcastle University. My recent research has focussed on using muscle signals to control upper-limb prosthetic devices. During my postdoc I managed an NHS approved trial of a novel prosthesis control system for amputees. In 2018 I joined the NIHR Devices for Dignity MIC (D4D) Starworks Child Prosthetics Project. Following this, I took up a position as a Newcastle University Research Fellow to pursue independent research focussed on child prosthetics.
Talk
Children born with upper-limb difference typically reject a prosthesis unless it provides significant functional gain. For myoelectric prostheses (powered devices controlled by muscle activity in the residual limb) a core factor limiting functional gain is the method of control.
Our objective is to develop a child-friendly game-based myoelectric muscle training system using the principles of biofeedback. Our system is designed for low cost home-use. The assumption underlying our project is that myoelectric control can be implemented separately from a prosthetic device, allowing children to learn control before being fit with a prosthesis.
Our prototype was tested on a small group of children who provided feedback as part of an ongoing co-design process. Children played wearing a Shimmer3 electromyography (EMG) unit on their residual limb. The device detects and communicates both limb position and muscle activity which is used to control a virtual terminal device. After playing, children answered a short set of open questions.
All children were able to use the system and feedback on the perceived level of control was positive. A central issue for rehabilitation games such as this is how to sufficiently engage users such that they willingly perform activities that would otherwise be considered repetitive.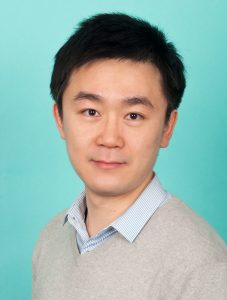 Dr Simin Li is senior lecturer in mechanics of biomaterials at Loughborough University, he is expert in mechanical testing and modelling of biomaterials across length-scales. He has developed novel capabilities for multi-scale modelling of damage and fracture in biological tissues. His research covers a broad area of mechanics of biomaterials, including musculoskeletal tissue modelling; characterization of tissue engineered constructs; damage and fracture propagation of bone; wound healing; prosthetic socket design and optimization. His research has led to multiple RCUK, government, and Royal society funded projects totalling over £3.1m in value, with £226k direct as PI and £536k as CoI.
Talk :Development of a digital design and manufacturing workflow for personalised paediatric prosthetic sockets
James Smith, James Gardner, Brad Kennon, Jatin Kumar, Nuradilla Alias, Todd Shepherd, Thomas Allen, Simin Li
Background: The functionality of socket-based prosthesis has improved since its conception, due to advancements in microelectronic technologies and material science. However, the fabrication steps of the socket remain largely unchanged. Existing sockets have fixed shape and rigidity, and therefore, are not fit for residual limbs of children which grow non-uniformly and experience both long- and short-term volumetric changes.
Aims: The project aims to develop a robust and personalised prosthetic socket that is comfortable, suitable for exercise, and adaptable to limb growth via digital design and manufacturing methods.
Methods: Three main areas of research have been explored in this project: a) develop an automated design workflow which can generate anatomically conforming socket geometry with spatial-varying auxetic structure using Rhinoceros 3D, via a developed Grasshopper routine; b) select and characterise functionally gradable materials for additive manufacturing of prosthetic socket components using material extrusion; c) characterise the mechanical performances of the additively manufacture socket components and prototype.
Results & Discussion: Progress made on the project thus far has been directed towards the development of a proof-of-concept prototype in all three mentioned areas. A fully-parametrized Computer-Aided Design (CAD) software-routine with 27 parametric set-points (can be further added/removed based on prosthetists' requirement/input) was developed for increasing prosthetic forming efficiency with no or little requirement of CAD skills. A prototype socket with stiffness gradient stemming from novel CAD design, materials selection and auxetic structure design was realised. Each socket component was mechanically tested in both static and dynamic conditions, and the final prototype socket was tested using a simulated socket-testing apparatus in accordance with the standard (BS EN ISO 10328:2006). The result presented in this study demonstrated both the feasibility and challenge aspects of the proposed design and manufacturing workflow with recommendations for future improvement.
Dr Anthony McGarry  & Navid Aslani
Dr Anthony McGarry
Senior Teaching fellow in the Department of Biomedical Engineering, University of Strathclyde for nineteen years. Completed a PhD for research in Prosthetics using CAD systems (2009). His research is focused on, shape capture methods, developing prosthetics treatment pathways, outcome measurement, prosthetic design, cosmetic appearance and gait analysis as a routine clinical tool for rehabilitation clinicians.
Navid received his MSc degree in Mechanical Engineering from Politecnico di Milano University in 2014 and his PhD degree in Biomedical engineering from Bourne
mouth University in 2017.
He was working as a KTP Associate for Ability Matters Ltd & the University of Strathclyde, since March 2017. Navid's KTP project was about development of new innovative device for measuring the post-operative dimensions of the residual limb of amputees.
Navid has been R&D Lead in Ability Matters Group since March 2019. His current research interests include measurements systems in prosthetics, artificial limb design and the application of additive manufacturing in prosthetics.
Talk: Customisable 3-D printed covers for children's prostheses
Children who are happier with the appearance of their artificial limb may be inclined to wear the device and use it more. The majority of children's prostheses are fixed in shape and hard to the touch. The choice and style of cosmetic finishes are limited. Children and their families may value some interchangeability; allowing them to change their cover according to their mood, situation or changing tastes.
This project uses scanning and 3-D printing technology to develop low-cost high quality customisable covers. Individually printed covers seamlessly clip on over the surface of the existing structural shape, and are easy to remove or change according to the child's choice and activity.
It is hoped that this process will help improve engagement with the prosthetic rehabilitation process. Design processes should be fun and promote positive discussion between the family, friends and the child about the prosthesis and the rehabilitation journey.
Scoliosis Symposium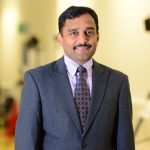 Prof Nachiappan Chockalingham
Professor Nachiappan Chockalingham is Professor of Clinical Biomechanics at Staffordshire University, where he is also Director of the Centre for Biomechanics and Rehabilitation Technologies, Head of the University Professoriate and Chair of the University Research Ethics Committee. He has authored over 580 research outputs which includes over 180 full research manuscripts. He is a founding Associate Editor for the journals Scoliosis and Spinal disorders and Footwear Science, and also an Associate Editor for Prosthetics and Orthotics International. His PhD thesis was on gait in scoliosis, and he continues to research and teach on biomechanics in scoliosis.
Title:     Biomechanical Assessment in Scoliosis and Spinal Deformities
Functional aspects of the musculoskeletal system are assessed through the recording of relevant kinetic and kinematic variables. Available technologies range from simple goniometers to three dimensional opto-electronic systems and inertial motion sensor-based systems to measure kinematics. Several force and pressure measurement systems are employed to assess the kinetics. Understanding these variables forms a fundamental part of the assessment of human movement and performance. This assessment is important to help design patient – specific, clinical management and assistive technologies. Whilst highlighting the basic concepts behind these biomechanical measurements, this lecture will outline some of the novel techniques used in the clinical assessment of spinal deformities.
Although the causation and progression of adolescent idiopathic scoliosis remains unclear, a series of possible aetiological factors have been reported within the literature. Some of these research investigations have indicated that the kinematic differences in various body segments may be a major contributing factor. This lecture will provide a critical review of previous research employing gait measurements. In addition, it will showcase some of the recent developments in data collection and reporting which will help assess asymmetries, neurological dysfunction and spinal deformity. The importance of appropriate techniques employed to measure dynamic back movements in furthering the understanding of spinal deformity will also be highlighted.
Kirsty Sutters & Rachel Adam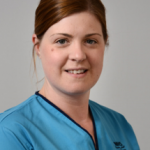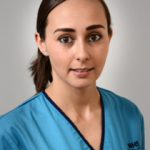 Kirsty and Rachel graduated from the University of Strathclyde with a BSc (Hons) in Prosthetics and Orthotics. Both have spent over 10 years of their working careers as NHS Orthotists in Edinburgh, specialising in Spinal Orthotics. They form part of a team of 3 Spinal Orthotists working within the National Spinal Deformity Service in Scotland. This service was established in 2006 and continues to evolve. The treatment options provided include: Custom Boston Braces for Idiopathic Scoliosis, postural control braces for Neuromuscular Scoliosis, as well as post-op braces.
Jamie Halliday & Donna McGuigan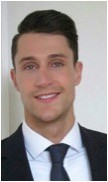 Jamie graduated from the University of Strathclyde in 2012 with an MSci in prosthetics and orthotics. Since qualifying Jamie has spent the last 8 years working at a number of NHS centres in London. He currently holds a band 7 position at the Royal National Orthopaedic Hospital, where the majority of his caseload is conservative treatment of idiopathic scoliosis. Jamie has previously presented at BAPO alongside his colleagues from the RNOH on the use of a custom Boston brace design in the treatment of scoliosis.
He has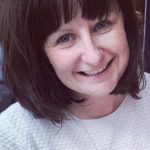 recently extended his scope of practice to include Rigo-Cheneau principles within his clinics and looks to further develop his skills in this bracing technique.
Title: Update from Stanmore on Introducing Rigo Cheneau Principles and CAD in an NHS centre
Orthotist's at the RNOH have historically used custom Boston style braces which the team have previously presented on at BAPO.
In the past year a number of orthotists attended the Rigo Cheneau theory and practical training course at BUFA in Germany to learn the Rigo Cheneau Classifications and bracing methods currently being applied widely in Europe and the USA.
This presentation outlines briefly the orthotist's experiences and knowledge gained from the course. It will also summarise the necessary technology to implement these methods into an NHS clinic and finally their initial experiences of treating patients using Rigorous Cheneau principles and case studies showing the effect in appropriate patients with adolescent idiopathic scoliosis.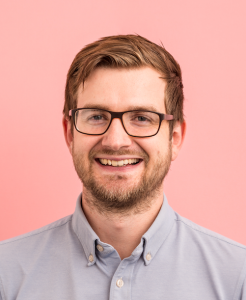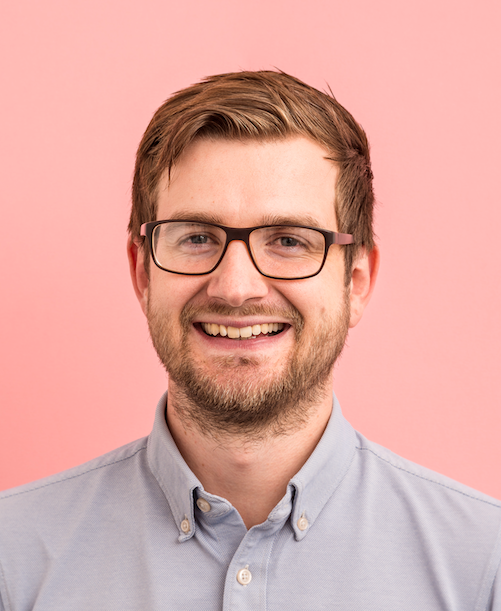 Joshua Young is an orthotist practising at centres including Great Ormond Street Hospital for Children and The Evelina London Children's Hospital, with John Florence Limited. He sits on the BAPO research and professional affairs committees. He has had work published in journals including Prosthetics and Orthotics International and the Journal of Prosthetics and Orthotics, and was the project lead for the BAPO outcome measures publication 'Measuring Change'.
Title: Orthotic management of scoliosis: navigating a varied and changing landscape
Introduction
Orthotic treatment using thoraco-lumbo-sacral orthoses (TLSOs) remains a significant part of the management of scoliosis. There has been increased interest in orthotic management following the publication of the BrAIST study by Weinstein and colleagues in 2013 [1]. Despite the frequent use of orthoses, current practice in the UK is poorly understood. This presentation aims to identify what is known about current orthotic care pathways for scoliosis in the UK, what the literature proposes as best practice, and actions needed to improve current care.
Method
Guidelines for best practice are identified from the literature. Current orthotic care pathways in the UK are explored by presenting existing published and unpublished data, some of which has been provided by members of a BAPO scoliosis interest group.
Results
There are detailed recommendations regarding the conservative management of scoliosis, but no single design of TLSO is recommended over others [2], although there is increasing interest in asymmetrical Cheneau type designs [3] and night time bracing [4]. There is very limited data available on orthotic care for scoliosis and treatment outcomes in the UK, which presents a challenge to benchmarking and service improvement initiatives. Limited data from the London region suggests that primarily custom rigid TLSOs are used, however details of the design and manufacture of these devices vary [5]. Very limited data on demand for services suggests an increase in use of TLSOs, in some centres. The literature proposes important factors for orthotic management, which include a high level of training for clinicians. A list of current training opportunities in the orthotic management of scoliosis is discussed.
Conclusion
There is very limited data available on orthotic care pathways for scoliosis in the UK, however some data suggests variation in orthotic practice and increasing demand for orthotic services. Clinicians should engage with the developing evidence base in this area, and pursue post graduate training to maintain and develop clinical skills.
Saturday
Dr. Mike Dillon
Dr.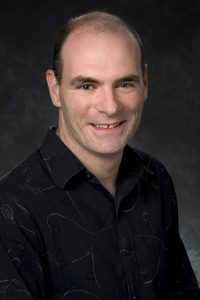 Michael Dillon is an Associate Professor in Prosthetics and Orthotics, and currently serves as the Associate Head, School of Allied Health, Human Services, and Sports at La Trobe University as well as an Editor-in-Chief of Prosthetics and Orthotics International. Dr. Dillon is a graduate of La Trobe University and during the early part of his career, he worked as a prosthetist/orthotist in public hospitals as well as private practice. Dr. Dillon obtained a PhD in biomechanics and biomedical engineering from Queensland University of Technology prior to commencing his academic career at Hong Kong Polytechnic University and later La Trobe University. Dr. Dillon has taught across a diverse range of curriculum areas including transfemoral prosthetics, foot-ankle orthotics, and critical appraisal subjects that look to help students and experienced clinicians become informed consumers of the research evidence.  Dr. Dillon's research is similarly diverse given studies in areas of biomechanics, epidemiology, quality of life and outcomes after lower limb amputation. In recent years, Dr. Dillon has led a small international collaboration to develop shared decision making resources that can help clinicians, and those facing the prospect of amputation, engage in meaningful conversations to help inform difficult decisions about amputation surgery.
Title:  Informing difficult decisions about dysvascular partial foot and transtibial amputation using a shared decision making approach.
Many people facing the prospect of amputation surgery are anxious about the likely outcomes, and concerned about whether they'll walk again. It is often assume that having the least invasive amputation surgery will result in the best outcomes. However, about 40% of people will experience significant complications in the months following dysvascular partial foot amputation. 25% of people will need another amputation on the same limb within the year. Outcomes related to mobility and quality of life are not demonstrably better following partial foot amputation than they are for people living with below-knee amputation, despite the higher risk of complications and reamputation.
In our interviews with people about their experience of partial foot amputation, we were surprised by how poorly informed many people were about the surgery itself and the likely outcomes.  We also recognised the many challenges helping to inform these difficult decisions given the impact that many pain medication have on cognition and recall.
If people are to help people make a truly informed decision about amputation surgery, and plan for the likelihood of complications down-the-road, we need to find better ways to help inform these difficult decisions.
In this talk, we'll look at the outcomes of dysvascular partial foot and transtibial amputation based on a recent systematic review, what people have told us about the experience of limb loss, and discuss shared decision making as one approach to help inform decisions about amputation surgery and help people prepare for the journey ahead.
Simon Bartold (OETT Keynote)
Simon Bartold is a graduate of Adelaide University where he gained a Bachelor Degree in Science with majors in Physiology and Zoology. His further qualification in Podiatry was gained at the University of South Australia. He graduated with honours and was awarded the University prize for dux of the course. Simon holds postgraduate fellowships in Sports Podiatry with the Australian Academy of Podiatric Sports Medicine, in Sport Sciences with Sports Medicine Australia, and in Sports Medicine with the Faculty of Podiatric Medicine with the Royal College of Physicians and Surgeons (Glasg)
In 1998 he was awarded the prestigious Best Clinical Paper award for original research at the Australasian Conference of Science and Medicine in Sport. He repeated this feat in 2002 with a paper entitled "A Numerical Foot Model to Predict Sole Stability Parameters in Athletic Footwear". In 2007 he was once again recognized for research excellence with a paper entitled "Effects of estrogen on the mechanical behaviour of the human Achilles tendon in vivo."
It is the first and only time this award has been presented to the same researcher on multiple occasions.
In July 2009, Simon was awarded the Richard O Schuster Award by the American Podiatric Medical Association for outstanding contributions to Education and Research in the field of Biomechanics. It is the only time the recipient has been a non-North American native.
Simon has been an executive board member of the Australian Sports Medicine Federation (SMA) and Past President of the Australian Academy of Podiatric Sports Medicine, and remains the only podiatrist worldwide to ever hold a commission position with the International Sports Medicine Federation (F.I.M.S.).
He has been the consultant podiatrist to the Australian Institute of Sport Cricket Academy, The British Cricket Academy and the Indian Cricket Team as well as a number of state and national sporting teams. He was the Deputy Director of Podiatry Services at the Sydney Olympic Games in 2000, and again chosen for the medical teams in Athens 2004 and Turin 2006. He attended his 4th Olympic games in London in 2012.
In 2006-2009 and 2014-2015 he was consultant podiatrist to the Port Power in the AFL.
He has been an Editorial Board Member for the Journal of Science and Medicine in Sport and the Australasian Physiotherapy Journal and a journal reviewer for the Australasian Journal of Podiatric Medicine and the British Journal of Sports Medicine. He is also a member of the Advisory Committee for the Australasian Journal of Podiatric Medicine
Simon is a Fellow of the Faculty of Podiatric Medicine of the Royal College of Physicians and Surgeons (Glasg), a Fellow of the University of Melbourne at the centre for Health, Exercise and Sports Medicine (CHESM) and a Visiting Fellow at the University of Staffordshire. He has published over 30 papers in high impact peer-reviewed journals, has authored numerous book chapters and has lectured at international conferences in 37 countries.
His authored book, The Foot and Leg in Sport has just been e-published to great acclaim. Research interests include the technical aspects of athletic footwear and pressure/force measurement in relation to intervention parameters and injury.
Simon worked as International Research Consultant for the global body of the Asics Corporation until July 2013.
Since 2012 he has administered his website www.bartoldbiomechanics.com which has over 1000 members, including institutional membership from 3 of the 7 Universities of Podiatric Medicine in the U.S.A.
Simon currently lives and works in France in his capacity as Director of Strategic Programs for Amer Sports.
Jessica Herrick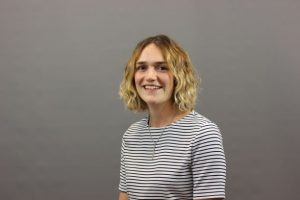 I am an engineer at Open Bionics, where we turn disabilities into superpowers. I have worked at Open Bionics over 2 years, starting within the company as an intern I have progressed into the role of Lead Configuration Engineer. My main responsibilities include: managing a team of Configuration Engineers who design the bespoke prosthetic Hero Arm, and running clinical training sessions internationally. I graduated from The University of Manchester with a 1st Class Honours in Mechanical Engineering focusing my studies on medical devices.
Title: Hero Arm Update
Updates on our world-first SBRI trial. This is an NHS England funded trial with children and young people across multiple NHS sites measuring functionality, psychological acceptance, and clinical experience. It is the first ever multi-grip bionic hand trial that is independent and not run by a private company.
Updates on data from the field. I will take this opportunity to share how users from different regions and demographics are using the Hero Arm. This will include an in-depth analysis of multi-grip bionic hand users across ages, genders, congenital, acquired, unilateral, bilateral, and delivered through different clinics in multiple countries. This is interesting because we are the only company providing a full system multi-grip myoelectric prosthesis; completing all fabrication, including sockets, in-house. We have over one year's worth of learning to share.
 Ian Reilly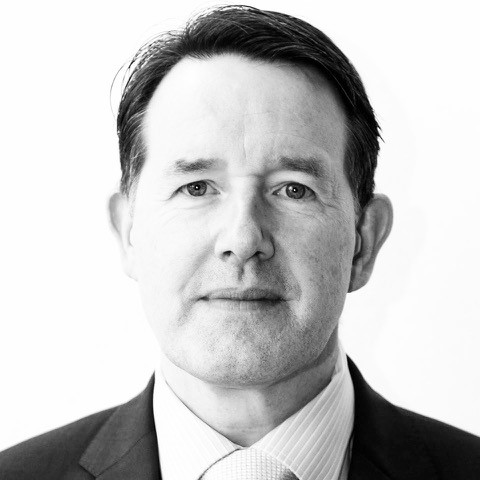 Mr Reilly has been qualified as a Podiatric Surgeon since 1996. He has a particular interest in soft tissue surgery and has lectured internationally on plastic surgical procedures of the foot, bunion surgery and steroid injection therapy.
Podiatric Surgery is well established in Northamptonshire and Mr Reilly leads the service for the local NHS Trust. Prior to this he was a Senior Lecturer at Northampton School of Podiatry. He is co-author of Foot and Ankle Injection Techniques and has written chapters in Merrimen's Assessment of the Lower Limb. He is an invited speaker for the International Foot and Ankle Foundation and Associate Lecturer at Queen Margaret University, Edinburgh.
Title: nerve entrapments of the foot and ankle
Content: We are familiar with Morton's neuroma but there are a range of other nerve entrapments in the foot and ankle. This session will cover basic science, presentation, diagnosis and treatment of these conditions.
Learning outcomes: By the end of the session you will have a better understanding of the presentation and management of nerve entrapments in the foot and ankle.
Angus Harper
Whilst travelling i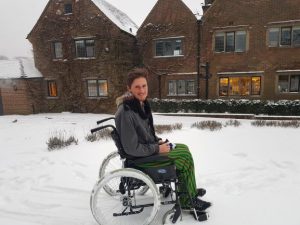 n South America in October 2017, Angus found himself paralysed below the neck with little hope of survival. The cause: Guillain Barrè Syndrome. Fortunately, the British Embassy intervened and organised for him to be taken to a better equipped hospital, where he was diagnosed and treated so that he could be medivacced to the UK. Once back in the UK, he underwent intensive rehabilitation with the intention that he would move and walk again, and finally regain independence. He has written a blog at inmymindiamfree.com and is in the process of writing a book about his experiences.
Abstract
Since those life changing events of October 2017, I have spent 8 months as an inpatient and 18 months as an outpatient undergoing regular neurological physiotherapy. I aim to talk proactively about GBS and my experiences in managing a life with it. I will talk through my story in more detail, running through how a hospital in Bolivia differentiates to the NHS and UK treatments. As well as the therapies and techniques I found really helped me get back on my feet.
I will also spend some time talking through the emotional aspect of losing one's independence at 21 and what I did to keep myself sane in such an unfamiliar environment.
To make the talk as constructive as possible, I will offer plenty of time to ask questions at the end.
Alex Gunter Profile (Co-host)
Alex has been with Angus from the start of his journey with Guillain Barrè Syndrome, and is here to support him today. S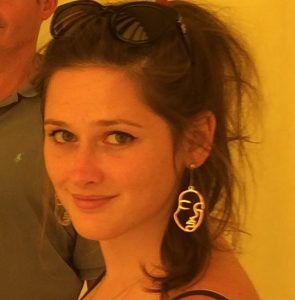 he is very happy to answer any questions that you might have.
Katie Kinch & Laura Wiggins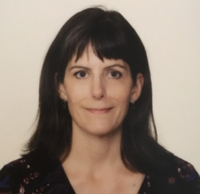 Katie has been working as Lead Advanced Physiotherapy Practitioner (Paediatric Orthopaedics) in NHS Fife since 2016. Katie had been working as a Clinical Specialist post in since 2008. She gained her MSc (Dist) in Advanced Practice in 2013. She was awarded a Fellowship from the Association of Paediatric Chartered Physiotherapists (APCP) in 2018. She also has a Post Graduate Diploma in Lower Limb Orthotic Biomechanics from University of Strathclyde.
Katie has been involved with Cerebral Palsy Integrated Pathway Scotland (CPIPS) from 2011. She is on the APCP Cerebral Palsy Integrated Pathway UK National Network (CPIP UK NN) and is current Chair of the APCP Neurodisability group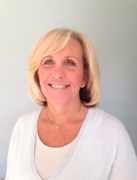 Laura has worked as Physiotherapist for the WestMARC Gait laboratory since 2002 following completion of a Post Graduate Diploma in Clinical Gait analysis from Strathclyde University. She has also worked within Specialist Children's Services NHS Greater Glasgow & Clyde as a Community Paediatric Physiotherapy Lead with a specialist interest in Neurodisability and Cerebral Palsy
She is a past Chair and Honorary member of the UK Association of Paediatric Chartered Physiotherapy.
Laura has been involved with development of the Cerebral Palsy Integrated pathway Scotland (CPIPS) since 2011, providing training workshops and presentations throughout the UK and Ireland
Title: Cerebral Palsy Integrated Pathway – what does it mean for our patients? What does it mean for professionals involved?
Children with cerebral palsy (CP) are at risk of developing musculoskeletal problems such as muscle contractures, displacement of the hip and scoliosis which in turn leads to pain, decreased function and increased difficulties with personal care.
Cerebral Palsy Integrated Pathway Scotland (CPIPS) was established in 2013 through collaborative work primarily between physiotherapists and orthopaedic consultants. The main goal of CPIPS is to prevent hip dislocation and severe contractures by early identification of these problems, enabling timely intervention.
Following the success of CPIPS, the Association of Paediatric Chartered Physiotherapists (APCP) began work in 2015 to expand this programme to all parts of the United Kingdom. The Cerebral Palsy Integrated Pathway UK National Network was established in 2016. The National network has representation from orthopaedic and medical colleagues. All APCP regions within the UK are now following the standardised, objective assessments for children with CP with some areas using the electronic database.
A key component to this patient management system is promotion of sharing clinical data between professionals to improve communication and outcomes.
There will be a main presentation detailing the evolution of CPIPS/CPIP, the rationale, success to date and plans for future. We will also have a smaller workshop for clinicians specifically treating children with CP. The workshop will go through the assessment as well as provide an opportunity of discussion/questions.
Tim Cooney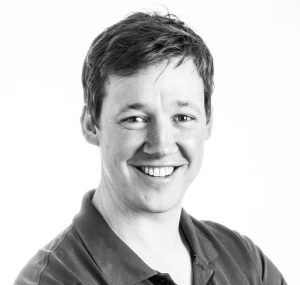 Tim Cooney is an Orthotist with experience in Private and Public healthcare provision. With a study and working history in Australia, USA and the UK, Tim has a keen interest in material sciences and modern manufacturing processes.
Title: Composite Fibre Materials in Support of Orthotic Science
How can the exceptional composite materials used in high end fields such as Aerospace, Marine and Sports be used to benefit of the average orthosis user?
This session explores the clinical implications of these materials and their practical application into the prescription principles of Orthotists for the benefit of end-users.
Katie Prosser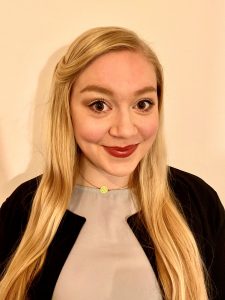 Katie Prosser graduated from Salford University in 2014, and has worked as an orthotist around London since this time. She completed her MSc in Healthcare Management in 2019 from Anglia Ruskin University and currently works as a senior orthotist at Guys and St Thomas' NHS Foundation Trust. She has experience of both the NHS and private sectors, working in both secondary and tertiary care settings.
Title: Orthotist Job Satisfaction: The Evidence and What Can Be Done.  
The UK is suffering from a national shortage of orthotists and the profession is losing members at an 'alarming' rate (NHS England, 2015.There is little research into why we are choosing to leave, and whether the high rate of privatisation is impacting on our job satisfaction.
This talk presents recent research which highlighted that 37.4% of orthotists surveyed in England and Wales would leave the profession of they could. The reasons behind this will be discussed and the differences between NHS and in-house orthotist responses contrasted. Possible methods of improving job satisfaction and retention of orthotists will be explored.
Mitchell Graham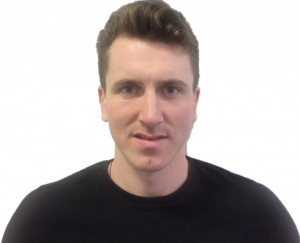 Mitchell Graham is a qualified Youth Worker, and graduated from Canterbury Christ University with a BA (Hons) in Youth Work in Community Learning and Development in 2018. Alongside studying Mitchell worked with Forth Valley Disability Sports supporting children and adults with a range of physical, sensory and learning disabilities. Mitchell now works as a transition officer with The British Deaf Association supporting young deaf children in their progression from primary to secondary education and onwards to further education, apprenticeships and employment.
Mitchell was born profoundly deaf, and has had to overcome many barriers throughout his life. He has  represented Great Britain in basketball and athletics, and credits his involvement in sport in helping to overcome these barriers. As well as participating in sport Mitchell is a qualified coach in football, wheelchair basketball, boccia and swimming. Due to Mitchell's inspiring story he was selected to carry both the Olympic Torch in 2012 and the Queens Baton for the Commonwealth games in 2014.
Talk Title: BSL Awareness for Clinicians, Technicians, and Industry Experts to Communicate with the Deaf Community
Imagine a world where you can hear nothing. A world where you walk down a street and you can see cars passing, lights flashing, people's lips moving, babies crying… But you hear nothing. Now imagine when you have to attend a doctors, a dentist, a hair dress or even a hospital and you have to either rely on a family member, potential broke conversation or in some cases a stranger. Growing up as a Deaf person I have experienced all these things. I will provide you with tools that's you can use as clinitions, technicians, and industry experts to communicate with the Deaf community. Along side these tools you will also gain an understanding of deaf awareness. We are all different, and we all chose to communicate differently – none of these being wrong or making anyone more or less deaf than the other. Now I ask you again… Imagine a world where you can hear NOTHING. I look forward to meeting you all in Coventry and seeing you at my presentation. 
Emily Greenan & Jimmy McVicar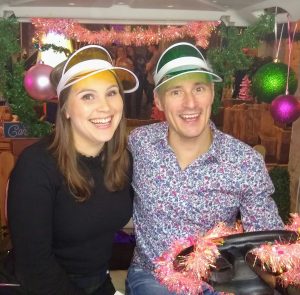 Emily Greenan
Emily Greenan graduated from Strathclyde University in 2018 with a BA (Honours) in Prosthetics and Orthotics. After working within a commercial Orthotics company, she has recently joined the NHS, based in Forth Valley, Scotland. Emily has a specific interest in working within the paediatric service and this interest has stemmed from her role previously as an athletics/ multi-sport coach.
Emily represented Scotland in athletics at under 18 level, and following numerous injuries, she went on to become a UKA level 2 athletics coach, with a specific interest in disability sport. She coaches athletes with physical, sensory and learning disabilities. Several of the athletes that Emily coaches are on the autism spectrum and this is where her interest in the field of ASD began. Emily has always had a desire to combine both her interest in orthotics and sport and is beginning to look at auditing sports participation within Forth Valley with the support of Scottish Disability Sport and Forth Valley Disability Sport.
Jimmy McVicar
Jimmy McVicar graduated in 1997 from University of Strathclyde and is a Clinical Lead Orthotist working for NHS Lothian, based at Royal Hospital for Sick Children in Edinburgh.
He has spent time working in both NHS and for commercial orthotic companies gaining valuable experience being involved in multi-disciplinary clinics.
His interest in treating paediatrics began at University and has continued to progress throughout his professional career.
Helped establish and worked in a gait laboratory with Trulife in Birmingham.
Outside of work, Jimmy was involved as a football coach for 12 years where careful planning of various drills and exercises were designed to improve technique and physical ability. On match days psychological talks to individuals and the team as a whole prepared them to succeed on the pitch.
Talk title: Neurodiversity: Autism Spectrum Disorders
We wish to share our research and passion to help you understand more about Neurodiversity: Autism Spectrum Disorders (ASD) and to open your mind to new ways of treating this variation of "normal".
Neurodiversity is a movement that wants to change the way we think about autism. It rejects the idea that autism is a disability and sees it instead as a neurological difference: one with a unique way of thinking and experiencing the world. The idea is that if autism is seen as a normal variation of the human experience, then those with autism will be treated more humanely and with more understanding that they might have different needs or different ways of coping.
There are thought to be over 700,000 people in UK diagnosed with ASD and through greater awareness and testing this number is increasing.
We will help you to recognise certain traits for undiagnosed children and how you may be able to sign post families to further information.
We will inform you what actions you can take to improve both your clinical environment and communication skills. You can develop these to make the whole experience for the child as unstressful and enjoyable as possible.
There are theories and evidence that pressure therapy may help the processing of sensations and we will explain them to you.
We look forward to seeing you all at our presentation and talking afterwards about your experiences and what changes you have made.
Dr Malte Bellmann, Alan Gordon & Hanna Brandt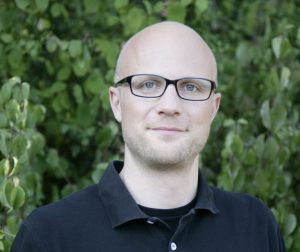 Malte Bellmann, PhD, CPO, is the Director of Research Biomechanics within the global Clinical Research & Service department of Ottobock. His expertise comprises biomechanical research as well as product development in prosthetics and orthotics for over more than one decade. Malte participated and published particularly regarding aspects of comparative analysis of microprocessor-controlled exo-prosthetic knee joints. He received his PhD from the Technical University in Berlin for investigating the force transfer principles in trans femoral sockets in different gait situations.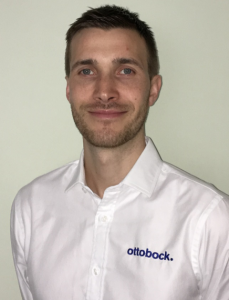 Alan Gordon joined Ottobock in July 2017 as an Academy Prosthetist. His role involves supporting and training clinicians around the country in the fitting of Ottobock componentry. Alan graduated with first class honours in Prosthetics and Orthotics from the University of Strathclyde. He has since acquired more than a decade of clinical experience, most recently as Clinical Lead at the Bristol Centre for Enablement. Within this role Alan undertook management duties whilst supporting a range of patients. In particular he specialised in working with veterans, many of whom had suffered complex trauma and multiple limb loss. Alan's major interests within the field include advanced componentry, biomechanics and socket technology.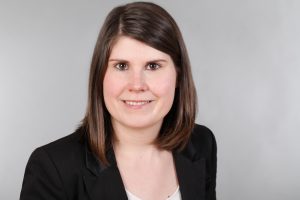 After qualifying as a physiotherapist and working in orthopaedic rehabilitation for two years, Hanna completed a master's degree in health sciences. Subsequently, she specialized in the field of assistive devices after amputation and in neurological diseases. The interaction of prosthesis/orthosis and the rehabilitation process of the patient has fascinated her for several years. As a trainer and physiotherapist at Ottobock she got to know the interdisciplinary work on an international level and with this network she expanded her knowledge of country-specific patient care possibilities. She is currently working as a research assistant at a Bavarian university of applied sciences and creates materials for therapists with regard to the therapeutic care of amputees for Ottobock.
Talk Title: Low Mobility Patient Rehabilitation Using an MPK – The Journey to K3
The rehabilitation of lower limb amputees is a challenging process. Next to intensive and specific training, the functional properties of the prosthesis play an important role in restoring maximum biomechanical function and safety to ensure a high level of clinical outcome. In the case of transfemoral amputation, the prosthetic knee joint used is a crutial component within the prosthetic fitting. Recently, the completely new-designed microprocessor controlled prosthetic knee joint Kenevo was introduced. It supports transfemoral amputees with lower mobility grades during the rehabilitation process with four different modes which can be selected according to the user's individual capabilities.
After the introduction of the technological platform of Kenevo and its implemented modes, results from the first biomechanical and clinical studies as well as an overview about existing evidence in the mobility grade 2 will be presented. Additionally, a practical demonstration of the Kenevo by a patient model, together with a physiotherapist will be conducted to understand the functional requirements of the knee needed to specifically support the rehabilitation of low mobility patients.
Matt Pearson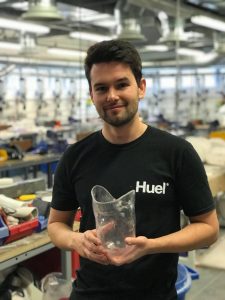 Matt Pearson is a current second year Prosthetics and Orthotics student at the University of Salford. He has interests in both research and clinical practice in P&O and is currently involved in projects including tracking volume changes in residual limbs and 3D scanning as a tool for evaluating rectification in prosthetics education. Matt was part of a group of students who travelled to Uganda for an elective placement in the summer of 2019. Before deciding on a career change into P&O, Matt was a physics teacher at secondary level.
Title: P&O in Low and Middle Income Countries: Uganda, a case study
Public healthcare provision varies considerably across the globe. In many places, rehabilitative branches of healthcare including prosthetics and orthotics are understandably funded secondarily to emergency provision and therefore allocated limited funding. Professionals that work in these settings must be innovative and resourceful and improvise solutions that utilise the limited materials and tools at their disposal. Intermittent and unreliable supply chains present further clear and obvious challenges. These challenges are accompanied by unique opportunities and stories of success, often seemingly against the odds.
Uganda is one country that falls into this category. This summer, a group from the University of Salford spent a four-and-a-half week period in P&O centres across the country on a part-elective placement, part-research scoping visit. One of the aims for the visit was to continue the knowledge-transfer scheme run by UK based charity Knowledge for Change (K4C). The other principle aim was to evaluate the possibility of manufacturing components for a new design of upper limb prosthesis, using locally sourced materials and manufacturing processes for the ESPRC and NIHR Global Challenges research funded Fit-for-purpose (F4P) project.
Susie Fraser
Information coming soon……
Monica Smith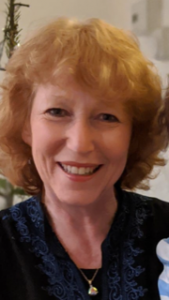 Monica Smith, Clinical trainer for medi UK. Experience in community nursing for over 30 years with specialist posts held in tissue viability and
lymphoedema, setting up and managing the central clinic in Birmingham for 9 years before moving to medi in 2015.
Title: Fast and Simple ABPI assessment -allowing you to compress with confidence
Why is measurement of ABPI so important and what are the barriers to assessment of ABPI in clinical practice? Using an automated ABPI device to improve leg ulcer services will improve diagnosis and healing rates.