Manufacturing PPE
This guide has been hosted to help our members and the NHS in this current pandemic.
BAPO strongly advises that anyone wishing to produce PPE in the current crisis contacts the infection prevention control department within their trust before beginning manufacture
PPE Visors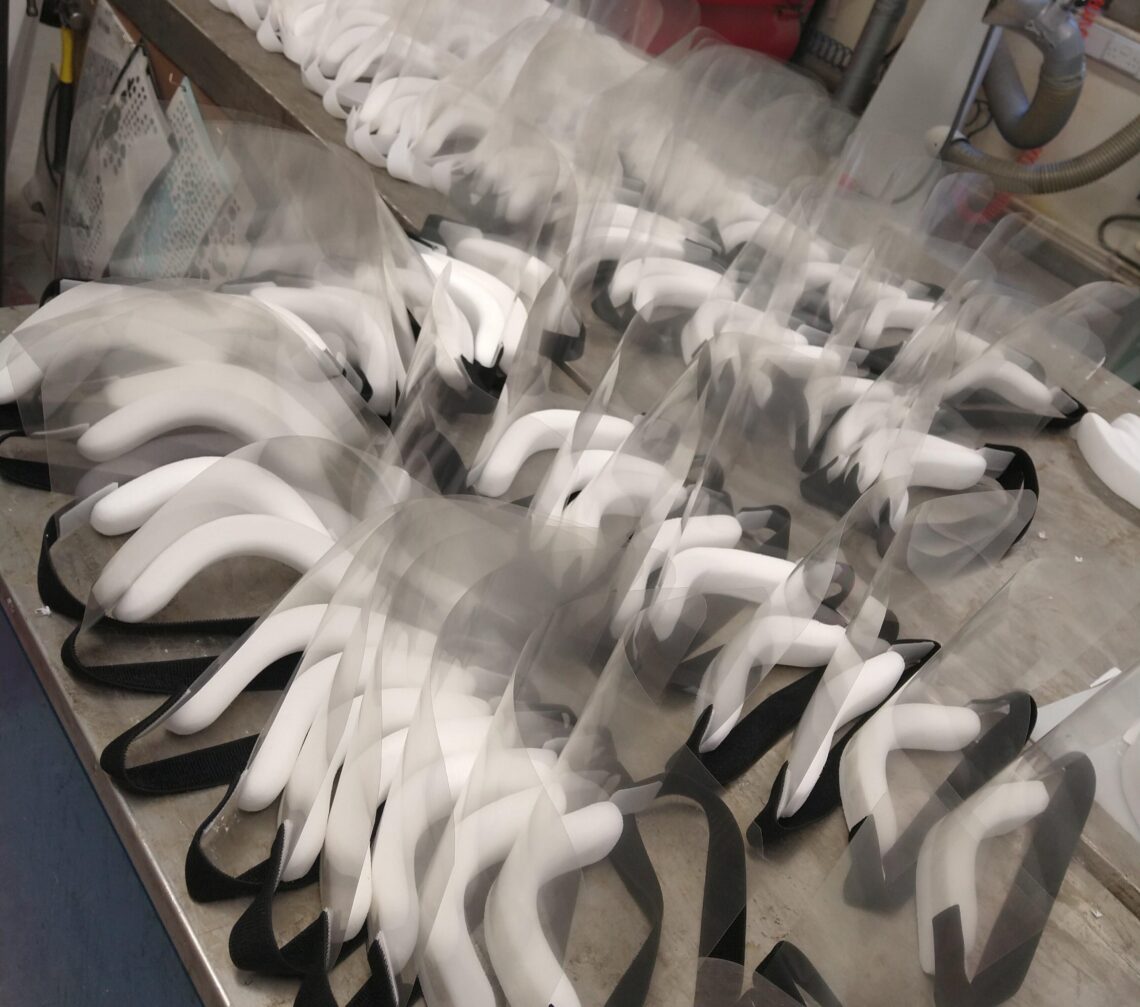 A guide to produce PPE Visors
A guide for prosthetic and orthotic departments to support local Personal Protective Equipment provision during the COVID-19 pandemic.
This demonstration is for use when there is no supply of standard face visors. In normal circumstances the correct national, regional and international standards of manufacture of medical devices and personal protective equipment should be followed.
Authors: Ian Adam, Melville Dixon.
Editors: Sandy Sexton, Catherine Sexton, Ian Sexton
Date: 6 April 2020 
Face Visor Manufacture Demo - Glasgow Team
Additional Suggestions
 Phil Buttery - Nottingham NHS Trusts
We started producing PPE visors very similar to Ian's over a week ago and got feedback that PZ foam, even the lowest density was too uncomfortable when worn over a period of time. Since then we have been using soft PU foam – like that used in the furniture/upholstery business, the material used for sofa backs rather than seats, which is bit harder.
It is also soft enough to form a curve under strap tension, so access to an oven is not needed. Dimensions are the same as/similar to Ian's. and v-cuts (as in the image) allow to take a curve shape without bulging – this can be done with either a band saw if no machinery is present some good scissors. PU foam doesn't adhere to double sided tape as well as PZ, but if you press down firmly on the bench when applied it does bond.
This design also allows the visors to be flat packed in boxes.
As with Glasgow, all our designs have been approved by the Trust's PPE group.
Picture shows the PPE Visors with the V-Cuts to reduce bulk and improve comfort - Manufactured by the team at Nottingham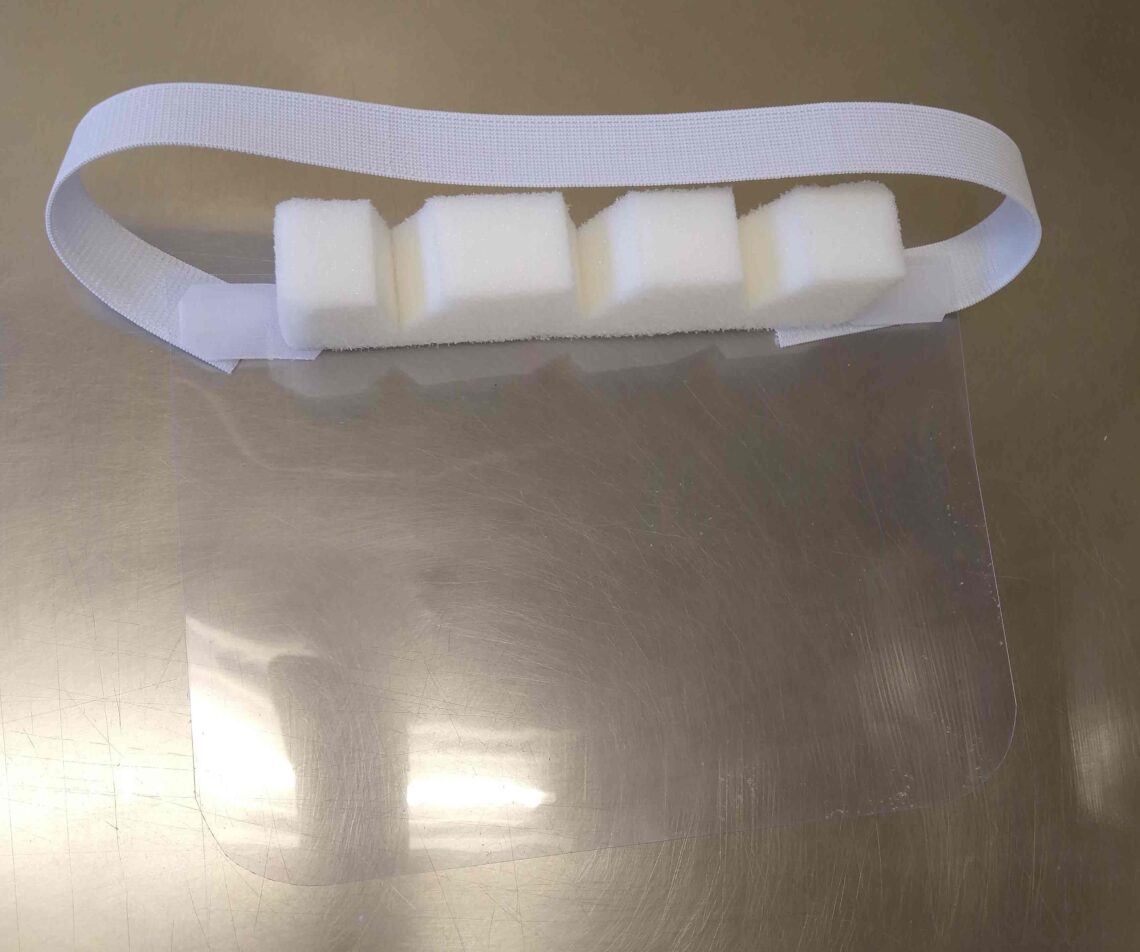 Face Visor Manufacture Demo - Nottingham Team